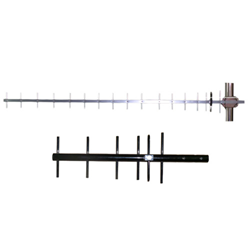 (PRWEB) June 30, 2014
Recently, ZDA Communications, an industry-leading antenna manufacturer and supplier, has announced that it is geeking out in support of local charity events, and introduced its new Yagi antenna collection for the global customers.
ZDA Communications pays much attention to local charity events, and all its donations are made for the benefit of the local people. ZDA Communications is reaching out to encourage more people to participate, whether through donations or to take part directly under ZDA's banner.
ZDA Communications has updated its website with its Yagi antenna collection. Now, its website features new 700 MHz Yagi antennas, 902-928 MHz Yagi antenna series, 2.4 GHz grid Parabolic dish antenna series, 2.6 GHz Parabolic dish antenna series, 700 MHz Yagi antennas, etc. Based on a senior engineer of the company, these new models are specially designed for directional applications, as well as Point to Multipoint applications.
The CTO of the company states, "Yagi antenna is actually a directional system. Our Yagi antennas come with high gain and good front to back performance, so that they can minimize external interference greatly. We are so happy to introduce our new Yagi antennas to the users around the globe. Our models are engineered to stand out in environmental performance. Many wireless system professionals have recognized ZDA as a leader at the highest level of the industry and recognizes ZDA as a brand that makes people live better."
About ZDA Communications
ZDA Communications US LLC is a leading manufacturer and supplier of all kinds of wireless antennas, including Yagi antennas, Parabolic dish antennas, cell tower sector antennas, External wireless antennas, mobile antennas, Broadband and Ultra Wide Band Antennas. For more details on the company and its products, please visit http://www.zdacomm.com/.