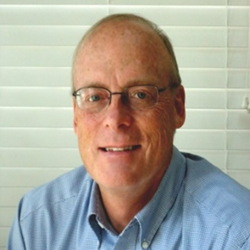 Ag Progress Days is a great event that highlights the most innovative ideas in agriculture. It is always a worthwhile trip.
Westminster, MD (PRWEB) July 01, 2014
MidAtlantic Farm Credit, an agricultural lending cooperative, announces their annual bus trip to the Ag Progress Days, held in Pennsylvania Furnace, Pennsylvania on Wednesday, August 13.
Farm Credit will be providing one bus and will be picking up from three different locations throughout and near the lender's DelMarVa region. Locations and pick-up times include: Centre at Salisbury, Salisbury, Maryland at 5 a.m., Farm Credit office, Dover, Delaware at 6 a.m., and the Cecil County Extension Office, Elkton, Maryland at 7 a.m.
"Ag Progress Days is a great event that highlights the most innovative ideas in agriculture. It is always a worthwhile trip. By arranging bus transportation, we are helping more people attend the show from the Delmarva Peninsula and surrounding areas," says Kenny Bounds, Farm Credit's DelMarVa Regional Senior Vice President. "Plus, it's a great way to network with other forward-thinking agriculturalists during the trip."
Anyone interested in agriculture is welcome to attend. The cost for the trip is $20 per person, and includes the bus fare, snacks on the bus and vouchers for lunch and dinner. You can register online by visiting http://www.mafc.com/ag-progress-days-bus-trip.php or by contacting Farm Credit at 888.339.3334. Tickets are first-come, first served, and are limited to 54 seats.
Ag Progress Days is Pennsylvania's largest outdoor agricultural exposition. The three day event runs from August 12-14 at the Russell E. Larson Agricultural Research Center and is sponsored by Penn State's College of Agricultural Sciences. In its 38th year, it is one of only three agricultural exhibitions in the country sponsored by a major university. With over 400 exhibitors from 34 states and four provinces of Canada, Ag Progress Days has something for everyone with its' 80+ acres of crops and machinery demonstrations and 55 acres of indoor and outdoor exhibits. For more information, please visit http://agsci.psu.edu/apd.
About MidAtlantic Farm Credit
MidAtlantic Farm Credit is an agricultural lending cooperative owned by its member-borrowers. It provides farm loans for land, equipment, livestock and production; crop insurance; and rural home mortgages. The co-op has over 10,500 members and approximately $2.2 billion in loans outstanding. MidAtlantic has branches serving Delaware, Maryland, Pennsylvania, Virginia and West Virginia. It is part of the national Farm Credit System, a network of financial cooperatives established in 1916 to provide a dependable source of credit to farmers and rural America.