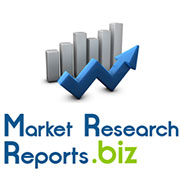 Global And China Isostatic Graphite Industry Report, 2013-2016
(PRWEB) July 01, 2014
After 2006, the rapid rise of the global PV industry quickly broke the original supply and demand equilibrium of the isostatic graphite market and made the supply become increasingly tight. In this context, isostatic graphite giants in America, Japan, Europe or other countries and regions started investing heavily to expand their production capacity, easing the shortage of market supply. In 2013, with the increased support and investment in PV industry in China, the global isostatic graphite supply and supply gap widened to 1,500 tons.
Browse Full Report with TOC: http://www.marketresearchreports.biz/analysis-details/global-and-china-isostatic-graphite-industry-report-2013-2016.
China has been a hot investment spot for isostatic graphite sector and the most important consumer market of isostatic graphite in the world. In recent years, with the rapid development of Chinese photovoltaic industry, China's isostatic graphite demand is increasing year after year. In 2013, China's demand for isostatic graphite exceeded 25 kt, while output during the same period was merely less than 20 kt, the supply and demand gap being about 5 kt.
At the same time, due to the weak technical capability of domestic Chinese isostatic graphite enterprises and the technical blockage put up by foreign enterprises, the output and quality of isostatic graphite manufactured by Chinese companies have not been improved much. At present, the new Chinese entrants into isostatic graphite sector generally lack of technical reserves and have unreasonable product structure and other problems, and these problems are hard to be addressed in the short term. Therefore, in the next few years, the market supply of high-end large size and fine-structure isostatic graphite in China will remain tight.
Foreign isostatic graphite is mainly produced by Japanese TOYO TANSO, French Mersen Group and German SGL Group, all of which have production bases in China.
To Download Full Report With TOC: http://www.marketresearchreports.biz/sample/sample/209169.
TOYO TANSO is the world's largest isostatic graphite manufacturer with isostatic graphite plants in Shanghai and Jiaxiang County, Shandong Province. Along with the commissioning of its 4 kt/a isostatic graphite production line in Japan at the end of 2013, its total output of isostatic graphite products had reached 15 kt/a.
Mersen, the former French LCL, is the first foreign company to set up isostatic graphite production base in China. In 2012, the completion of its capacity expansion project in Chongqing made its global isostatic graphite production capacity reach 12 kt/a.
Table of Content
1. Overview of Isostatic Graphite
1.1 Profile
1.2 Application
1.3 Industry Chain
2. Development Status of Global Isostatic Graphite Industry
2.1 Overview of Development
2.2 Production
2.3 Demand
2.4 Competition Pattern
2.5 The United States
2.6 Japan
To Read More Reports With TOC: http://www.marketresearchreports.biz/analysis/209169.
3. Development of China Isostatic Graphite Industry
3.1 Development Environment
3.1.1 Policy Environment
3.1.2 Technology Environment
3.2 Supply
3.3 Demand
3.3.1 Demand Volume
3.3.2 Demand Structure
3.4 Import & Export
4. Development of Downstream Industries
4.1 PV Industry
4.1.1 Development Environment
4.1.2 Market Size
4.1.3 Isostatic Graphite Demand
4.2 Electrical Discharge Machining (EDM) Industry
4.2.1 Profile
4.2.2 Isostatic Graphite Demand
Latest and Releated Report:
Industrial & Commercial Hybrid & Pure Electric Vehicles 2014-2024: Forecasts, Opportunities, Players
Browse Full Report with TOC: http://www.marketresearchreports.biz/analysis-details/industrial-and-commercial-hybrid-and-pure-electric-vehicles-2014-2024-forecasts-opportunities-players.
Those selling components for electric vehicles and those wishing to make the vehicles themselves must seek where the majority of the money is spent and will be spent. That must lead them to industrial and commercial electric vehicles because today these represent 60% of the value of the electric vehicle market. Indeed, this sector is set to grow 4.2 times in the next decade. Industrial and commercial electric vehicles include heavy industrial vehicles, the term referring to heavy lifting, as with forklifts.
Then we have buses, trucks, taxis and the other light industrial and commercial vehicles. There are also a few work boats and commercial boats and one day there will be commercial electric aircraft but this is really a story about the burgeoning demand for off-road industrial vehicles and on-road commercial vehicles. In particular, industrial electric vehicles make industry more efficient and commercial electric vehicles reduce congestion. Both of them greatly reduce pollution and align closely with government objectives concerning industry and the environment, yet they minimally depend on subsidy, in contrast with some other electric vehicle types.
To Download Full Report with TOC: http://www.marketresearchreports.biz/sample/sample/207624.
This report covers the technical and market trends for industrial and commercial vehicles whether hybrid or pure electric, putting it in the context of electric vehicles overall and including the activities of a host of manufacturers of the vehicles and their components and even providing future technological development roadmaps.
About Us
Marketresearchreports.biz is the most comprehensive collection of market research reports. Marketresearchreports.biz services are especially designed to save time and money of our clients. We are a one stop solution for all your research needs, our main offerings are syndicated research reports, custom research, subscription access and consulting services. We serve all sizes and types of companies spanning across various industries. For more information: http://www.marketresearchreports.biz/.
Contact US:
Office: United States
State Tower
90 State Street, Suite 700
Albany, NY 12207
United States
Toll Free: 866-997-4948
Tel: +1-518-618-1030
E: sales(at)marketresearchreports(dot)biz
To Read More Reports With Same Publisher: http://www.marketresearchreports.biz/publisher/67