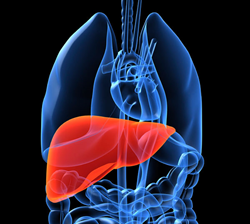 OMICS Group Incorporation observes 'World's Hepatitis day' on July 28th, 2014.
Foster City, California (PRWEB) June 30, 2014
OMICS Group Incorpation is a leading open access online journal publisher that publishes 350 online science journals in the fields of Clinical, Medical, Engineering & Technology, Environmental, Management and Life Sciences also organizes over 100 international science conferences and events like science congress, workshops and symposia.
Millions of people worldwide are suffering from acute and chronic disease that is killing close to 1.4 million people every year. Realizing the gravity of this situation due to Hepatitis, the UN and WHO announced World Hepatitis Day. OMICS Publishing group is committed to spread awareness for the prevention and cure of viral hepatitis that affects lives through the Journal of Liver.
The Journal of Liver publishes research, review articles, case reports and other articleson varied aspects of causes, prevention and diagnosis of the diseases related to liver, liver being an important part of digestive system that contributes in the wide range of functions and is very important for survival. Journal of Liver serves the platform for accelerating this knowledge scientifically to millions of readers without any financial hindrance through its open access policy. This way, the journal is promoting research and knowledge dissemination in the society welfare.
Journal of Liver has been indexed in Academic Keys, Google Scholar, Open J-Gate and Journal Seek and has been submitted in other reputed indexing sites.
The Journal of Liver expects maximum participation of the researchers who can submit and share their work.
We would be pleased to get your contribution as Original research articles, Case Studies, Rapid communications, Critical reviews, Letters to the editor, Conference proceedings, Surveys, Opinions, that may be submitted at: http://www.editorialmanager.com/medicaljournals or by e-mail at editor(at)jlr(at)omicsgroup(dot)biz.
Regards,
Gunjan G
Journal of Liver
731 Gull Ave, Foster City
CA 94404, USA
Phone: +1-888-843-8169
Fax: +1-650-618-1417
Toll Free: +1-800-216-6499
editor(at)jlr(at)omicsgroup(dot)biz