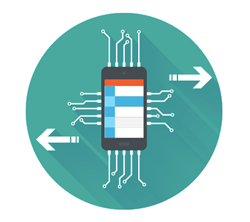 Washington Twp., NJ (PRWEB) July 10, 2014
The New Jersey-based advertising agency Graphic D-Signs, Inc. is rolling out a new level of SEO services for small businesses.
Now, small business owners will be able to receive SEO consultations, audits, and strategic tactics from a dedicated in-house SEO specialist. Meghgan Recker. This agency's SEO specialist and AdWords Certified professional brings a unique blend of expertise and active knowledge of the search engines' ranking focus to the table. Combining a background in digital journalism and content marketing, Recker will continue to help small business owners get the most out of their SEO and Google AdWords campaigns.
As a powerful source of online referrals, Google's search engine presents a constantly changing challenge for the busy business owner. Enlisting the expertise of a specialist cannot only mitigate that learning curve, but supply businesses with the very best ROI possible.
Graphic D-Signs, Inc. adds this next level of depth to their already extensive list of service offerings. A one-stop-shop for small business marketing needs, the agency is continuing a tradition of client-centered solutions in a digital and print marketing landscape. With the help of Graphic D-Signs, small business owners are able to go toe-to-toe with industry giants online and in business.