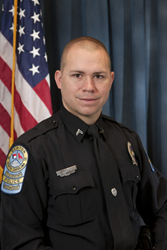 Newton, NC (PRWEB) July 02, 2014
Abernethy Laurels will host a program titled "Identity Theft, Fraud, and Scams" on Wednesday, July 9 at 2pm on the campus of the retirement community. The program is free and open to the public.
The number of identity fraud victims jumped to 13.1 million in 2013, a new report from Javelin Strategy & Research finds. That's an increase of 500,000 from 2012 and the second highest number of victims since Javelin began conducting its annual study in 2004. With numerous mass security breaches and increased crime, experts suggest that 2014 will prove to have an even higher number of victims.
Identity fraud occurs when someone's personal information is used to access money, while identity theft is when personal information is accessed, even if it isn't used for financial gain. According to TransUnion, identity theft is the fastest growing crime in America with 19 people falling victim every minute. Typically, it takes 14 months before a victim discovers identity theft - then it can take years to resolve.
The information session, being presented by Mst. Jeff Longstreet of the Newton Police Department, will provide attendees tips to protect themselves from identity fraud, theft, scams and other related criminal activities. Longstreet has seven years of law enforcement experience. He has investigated numerous identity fraud and theft reports.
To attend the session, contact Ashley Rader at 828-465-8552.
Abernethy Laurels, a not-for-profit retirement community in Newton, NC takes pride in its history and tradition of excellence. While the community offers a wide range of first-rate amenities, it is surprisingly affordable. For more information, visit http://www.abernethylaurels.org or call toll free 877-637-7941 or 828-465-8552. Learn about other upcoming programs on our Facebook page!