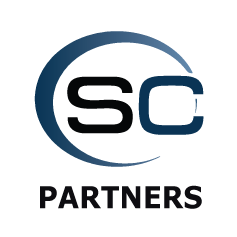 "I have known the co-founders of USA Voice & Data, Ross and Sam, for years and understand how important their customer relationships are to them personally and to their business.
Boston, MA (PRWEB) June 30, 2014
SoundConnect, an award winning unified communication (UC) and collaboration company, has generated a tactical partnership with industry leading telecom provider, USA Voice & Data. The convergence of the telecom and IT channels has generated new possibilities within partner relationships. SoundConnect will empower USA Voice & Data with its full suite of collaboration services including, audio, web and video conferencing, as well as hosted Microsoft Lync, SharePoint and Exchange.
SoundConnect is committed to supporting USA Voice & Data with all pre-sales, implementation, and post-sales support. As recognized experts in the collaboration and UC space, SoundConnect's best in class customer support ensures that USA Voice & Data clients will continue to receive the highest level of service.
USA Voice & Data is leveraging SoundConnect's virtual marketing program. This initiative delivers fully executable campaigns that inform current and prospective customers of the new options for business communication solutions that are now available through this valued partnership.
According to USA Voice and Data co-founder, Ross Hurst, "The strategic partnership with SoundConnect provides next generation business communication tools to our valued customers."
SoundConnect's VP of Channel Development, Greg Plum says, "I have known the co-founders of USA Voice & Data, Ross and Sam, for years and understand how important their customer relationships are to them personally and to their business. We are honored and excited that they have entrusted us to assist their customers with their collaboration needs."
About USA Voice & Data
Trusted Telecom Advisor, USA Voice & Data takes pride in our clients' complete satisfaction and provides exceptional ongoing support. By identifying the most appropriate and cost-effective solutions, USA Voice & Data provides their clients true peace of mind when making strategic telecom decisions. USA Voice & Data is a customer-focused company dedicated to maximizing the value from their client's telecom investments. They achieve this goal by leveraging technology and ensuring the highest possible quality in service delivery and ongoing account management.
About SoundConnect
SoundConnect specializes in unified business communications. Their offerings include a comprehensive portfolio of Unified Communication and Collaboration services: Microsoft Lync, Adobe Connect, WebEx services, audio conferencing, webcasting, video conferencing and hosted Microsoft Exchange. SoundConnect's comprehensive communication services are customized and implemented to optimize the requirements of their customers. SoundConnect's streamlined communications services improve productivity, expand communications, reduce operational expenses and provide tools to empower sales & marketing programs.
In 2013, SoundConnect made its debut on the Inc. 5000 list, as the 811th fastest growing American company and the 12th fastest growing telecommunications company. SoundConnect had an astounding 557% growth in revenue since 2009. The Telecom Association also recently named SoundConnect among the top five Conferencing Providers for 2013. These honors showcase SoundConnect's long-term commitment of providing next generation business communication solutions and customer service excellence.