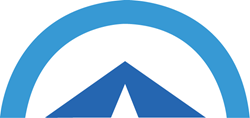 Bedford, MA (PRWEB) July 02, 2014
Cognition is proud to welcome Michelle Lott as our Executive Advisor for Regulatory Strategy. Michelle's input will help Cognition better understand regulatory requirements, the ever changing medical device industry standards, and the unique solutions that Cognition's products like Cockpit provide. Cognition will leverage Michelle's regulatory expertise in product commercialization to customize regulatory solutions and messaging throughout our software products. Michelle will coach and mentor both internal employees and external customers, helping all understand the changing regulatory environment.
A key part of her role is monitoring regulatory change and recommending customized solutions for incorporation in the Cockpit to ensure Cognition remains an industry leader successfully navigating changing requirements. Michelle is also the team leader of an exciting new product called Lifeline that will provide off the shelf solutions for product commercialization. Her expertise will be instrumental in adding value to the product. Michelle's mission is to balance business needs and cost with regulatory requirements needed to obtain product commercialization; thus creating business benefits.
Michelle has over 14 years of experience covering technical, scientific, engineering project management, quality and regulatory fields in large medical device/pharmaceutical manufacturers and small entrepreneurial focused companies. She has worked directly with FDA and EU authorities to determine submission strategies and expedite product approval for a variety of products including active devices and IVD's. In addition, she has successfully navigated product registration in international arenas such as Canada, Japan, China, Singapore, and Latin America. Michelle served as an expert witness in forensic toxicology prior to beginning her career in medical devices.
Cognition Corporation, based in Bedford, Massachusetts, has been offering solutions for product and process development for more than ten years. Cognition offers two core products: Cognition Cockpit™ and Enterprise Cost Management™ (ECM). Thousands of users worldwide have used Cockpit and ECM to manage their product development and to meet performance, cost, risk, and schedule targets.