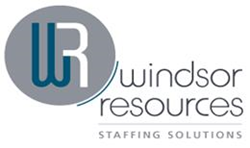 As Ahearn explains, 'My members tell me how much better they feel after a workout, both physically and mentally.'
New York, NY (PRWEB) June 30, 2014
On the heels of last month's Women's Health Week, June is Men's Health Month – and one NYC staffing firm is aiming to raise awareness and share information about this all too important subject. Having participated in both Women's and Men's Health Week, Windsor Resources is furthering their commitment to internal and external employee health and wellness through education and awareness.
According to the Men's Health Network information that was distributed during the week, life expectancy for men has dropped over the years. This brings to light the importance of preventative care, as was highlighted in this "Get It Checked" info sheet provided by Men's Health Network.
There are a number of factors that influence life expectancy, but over-worked men may be at the highest risk for health problems due to stress and lifestyle factors. One New Jersey-based personal trainer who works in corporate wellness says the biggest obstacle for his clients is finding the time to workout - especially those that have to frequently travel for work.
"I recommend to my clients to make exercise a priority by scheduling their own workout 'appointment.' I advise that they call their hotel to see what the fitness center offers or the locations of nearby running paths. In addition, I teach them exercises they can simply do in their hotel room just using body weight," said Dan Ahearn, C.S.C.S.
Not only do these activities promote physical wellness, but the workday is also positively affected. As Ahearn explains, "My members tell me how much better they feel after a workout, both physically and mentally." Working out often provides the exerciser with immediate and lasting energy and positive feelings. He also offers the following almost immediate benefits:

Burn away stress
The time away from a desk is usually when the best brainstorming occurs
People that workout on their lunch break enjoy how it splits up the work day and return to their desks energized
Better sleep. Those that workout regularly sleep deeper and have more energy for their job
Consistent exercisers tend to think more clearly and make less mistakes at work
Having to take less sick days or personal time for doctor visits
Increased workplace performance and better personal health are just some of the benefits and topics that were covered in Windsor's social media, website and in-person Men's Health Week campaign, which was provided for all internal and external employees. Being a busy temporary- and direct-hire staffing firm, Windsor Resources feels this is an important topic for the company as they have hundreds of people working in positions across New York City.
Audiences were given information including the importance of regular doctor's visits, healthy sandwich options and easy ways to get more physical activity – which was capped off with each of the male employees at Windsor committing to participate in the URBANATHLON. The URBANATHLON is an obstacle challenge race and health festival taking place at Citi Field on October 25, 2014.
About Windsor Resources
Windsor Resources: where professionals serve professionals. We are a team of tenured search professionals with an average of 15 years of experience in the staffing industry. Our longevity in the industry has empowered us with the capabilities to monitor the changing marketplace and effectively understand your business. Our industry knowledge is both expansive and exclusive. Organizations rely on us to provide staffing for HR, Administrative Support, Accounting/Finance, IT and Creative Services. For more information about Windsor Resources, visit http://www.windsorresources.com, email info(at)windsorresources(dot)com or call (212) 388-5400.