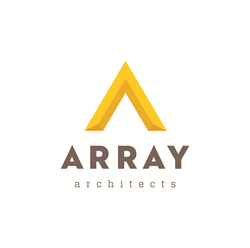 "Working with VA providers, many of whom are female veterans, on the design of VA Women's Health Centers throughout the country has been a privilege and I hope in some way our efforts make a positive impact on the lives of our veterans."
Philadelphia, PA (PRWEB) June 30, 2014
The healthcare planning and design experts at Array Architects blog frequently about current topics affecting healthcare delivery, how thoughtful design can promote healing and preventative care and their thoughts on the technology available to the design industry and how utilizing it can be game-changer for our clients. Array's recent blog on Delivering Healthcare for Female Veterans has received positive response on twitter.
Array Architects is a team of architects and designers with unique backgrounds, with one thing in common – each team member shares a strong desire to use their expertise and knowledge to design solutions that will help people in moments that matter most. This focus makes Array leaders in the field. Array is the highest ranking healthcare-only practice in Architectural Record's 2013 "Top 300 Architecture Firms." Together, the team discovers optimal solutions with their clients. It is their four decades of specialization that allows for effective communication, collaboration, and precision in the complex, changing world of healthcare.