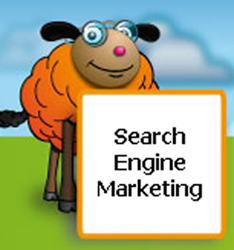 We've been receiving lots of enquiries from anxious businesses whose sites have received a Google penalty. Penalties aren't always hard to get revoked and are often down to unnatural linking
Bolton, Lancashire (PRWEB) June 30, 2014
Vizcom Design was established as a sole trader in November 1996. In 2003, it became incorporated.
The Bolton Search Engine Optimisation Company is headed by Dan Robinson and works mainly with clients based in the North West of England.
The Wordpress designers also work for customers throughout the UK and as far away as Australia.
The Bolton design agency originally started to produce design for print (and still does) but customer demand meant that Vizcom began to concentrate on Web Design in 2003 and later on SEO in 2006.
"We've been receiving lots of enquiries from anxious businesses whose sites have received a Google penalty. Penalties can be hard to get revoked and are often down to unnatural linking," explained Dan.
The Zen Cart developer added "to get penalties removed is time consuming. We run software that checks for potentially 'toxic' links then contact the webmaster to remove or alter it. For the links that can't be removed we use Google Webmaster Tools to disavow them. This seems to be working well and to date we have managed to get all penalties lifted. None of the sites we've been working on have been penalised though."
"Our original strategy was fairly sound and only three of the 28 sites we look after were hit in the latest algorithm update. We managed to get the three sites ranking well again after removing some very old links which were there before we took over," said Dan.
"Our updated service is now even more focused on a good spread of links from quality websites. The days of submitting your site to hundreds of low quality directories and blogs are now long gone. We are also very careful about what anchor text is used to avoid unnatural linking penalties and make sure links are pointed to various pages within the site and not just to the home page," said Mr. Robinson.
"We still use Moz for part of our analysis and reporting. We've recently invested in Web CEO because of their brilliant tool which identifies potentially damaging links" advised Dan.
The new and revised SEO plan includes the following:
1. A customer's website is added to Moz and connected to Google Analytics.
2. Webmaster Tools is installed and checks for penalties and malware are undertaken.
3. Keyword research is carried out using Google Keyword Suggestion Tool, Wordtracker, Moz and Web CEO. If the site is a brand new one (and a suitable phrase is found) a domain name is registered containing the phrase.
4. Meta data is added to all pages and the keyword tag is removed.
5. A site map is submitted using Webmaster Tools.
6. Additional pages are created (if required) to help target more specific search queries.
7. New content is added to all pages using the identified keywords and derivatives.
8. A Canonical tag is added to every page and checks are done to see if the site has a non www(dot) version indexed. If a non www(dot) version is found then 301 re-directs are created to the www(dot) version.
9. Social media accounts are created in Facebook, Twitter and Google Plus. The client is also provided with a social media list of Vizcom's recommended social sites.
10. If required the website is re-designed (if Vizcom haven't built it). A call back form and phone number are added to the header. A slideshow featuring reasons to buy from the Company is added too.
11. Checks are carried out for duplicate content within the text and meta data and if the client has other sites then these are re-directed to the main one.
12. Press releases are written focusing on various keywords and submitted.
13. Site speed is checked and if page load is slow then new hosting is recommended.
14. The website is checked for broken links and if any are found these are repaired.
15. If possible instruction videos are filmed and released through You Tube and other video sharing websites.
16. If the site is E Commerce then the buying process is simplified and (if not existing) Paypal Express and Sage Pay payment facilities are installed.
17. If the customer sells products then eBay and Amazon shops are set up.
18. External links to websites (of benefit to the visitor) are added to the site where appropriate.
19. Google Pay Per Click campaigns are recommended.
20. Infographics are designed and submitted to relevant sites.
21. Competitors links are analysed for quality and the site owners are contacted (in a creative way) with a link request.
22. Site is checked for 404 errors and added to W3.org to test validation.
23. Website footer links are removed (if existing) but if not practical a no index file is added.
24. The client is asked "What are the top 5 sites your customers visit? Banner advertising is suggested and if the site is a forum it is recommended the client joins and takes part in the conversation.
25. Emails are sent to the client's customers asking for reviews on Facebook, Google Places and other trusted quality sites.
26. A Wikipedia page is created about the Company.