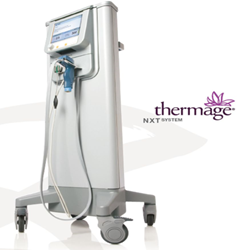 (PRWEB) June 30, 2014
Dr Lisa Zdinak founded precision Aesthetics in 2007. Precision Aesthetics opened its doors in 2007 with the first Thermage NXT in New York City. As New York's first physician with the NXT, Precision Aesthetics attracted many new patients making it the only Black Diamond and Pinnacle Provider in 2007. That designation is reserved for those providing an extraordinary number of treatments and having the commensurate level of experience. Dr Zdinak helped Thermage perfect its techniques and also lectured to Doctors both in the US and in Europe as a physician trainer. Shortly thereafter in 2009, Dr Zdinak and Precision Aesthetics became the first physician in New York to upgrade to the CPT face tip, the vibrating face tip. This tip allowed for an even more effective treatment for the face. Dr Zdinak also traveled to Europe to help Thermage introduce the CPT tip to Doctors in Europe. Around the same time Thermage introduced the 16.0 body tip, which has four times greater area and provides a much better body treatment. Maintaining its status as the premiere Thermage provider in New York Precision Aesthetics became the first provider in New York to offer the 16.0 body tip for loose skin and fat reduction as well.
Precision Aesthetics was also the first practice to bring Exilis, for body shaping and fat reduction, to New York, and Acoustic Wave for cellulite. However when it comes to loose skin and body shaping, Thermage is still the most effective and safe choice for those seeking a one-time treatment. Dr Zdinak's proprietary techniques have earned her a worldwide loyal following. Dr Zdinak's staff have received years of training in her proprietary techniques vs a single day provided by Thermage. In addition patients are offered combination treatments and sometimes better alternatives. Its not unusual for patients with a few lumps left over after a lipo treatment to come for a Thermage treatment only to be pleasantly surprised to learn that their problem can be resolved with a single inexpensive Exilis treatment. Some of the more popular treatments offered are Carboxytherapy for stretch marks, Vampire Face Lift, French facial Mesotherapy and Illumiwave Lipocontour. Products include Sepai from Spain, Ultraceuticals from Australia, Elure and Lumixyl.