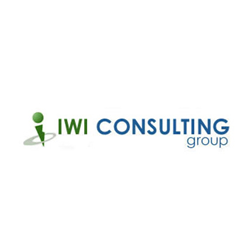 These three Sage programs are designed to assist businesses in the areas of operations and finance.
Toronto, ON (PRWEB) June 30, 2014
IWI Consulting has three different top Sage products available for testing: Sage ERP 300, Sage ERP X3, and Sage CRM. These demos are completely free and do not require a commitment of any kind.
These three Sage programs are designed to assist businesses in the areas of operations and finance. As a Sage business partner, IWI Consulting is dedicated to helping small- and medium-sized businesses select the best produce for use. They support the evaluation of the various Enterprise Resource Planning (ERP) software packages and their implementation. One of the best ways of evaluating these packages, with an eye on a high return on investment, is to make use of these demo programs before purchasing.
The Sage ERP 300 program is used by more than 40,000 businesses across the world. It allows these companies to automate their workflow and to connect different parts of their business, aligning their front- and back-office operations. The software was designed to be flexible and to evolve over time, allowing a business to have it tailored to their specific needs as those needs change. It handles accounting, finances, reporting, customer and sales management, and supplier/purchasing management.
The Sage ERP X3 demo is recommended for businesses that are looking to reduce their costs and manage their overall growth, while improving on their customer service. Sage ERP X3 focuses on collaboration, integration, and cost reduction, areas that many businesses desire to improve upon. In particular, the software package increases the visibility of all processes of a business, helps increase the velocity of a company's growth to keep up with market demand, and helps to simplify waste and reduce unnecessary work.
The third demo available through IWI Consulting is the Sage Customer Relationship Manager (CRM) program. This program is an easy to use CRM system that can be installed quickly and has many different features to help businesses accumulate, search, and maintain customer information. Sage CRM allows businesses to integrate their internal sales, external sales, customer care, and marketing information to provide a better overview.
To request a demonstration of any of these three Sage products, visit the IWI Consulting Group website and complete the online form. Those with questions may also contact the company directly for a free consultation and advice. In addition to these three Sage products, IWI Consulting also offers a variety of other packages and products, including Sage BusinessVision and Simply Accounting 2010.
About IWI Consulting Group:
IWI Consulting was founded on the idea of providing clients with the best service available in the area of Enterprise Resource Planning. The company is based in Toronto, Ontario, and also provides solutions related to Sage CRM and HRMS software along with web design services. More information can be found at http://www.iwigroup.ca or by calling 1-866-916-3851.