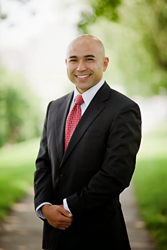 We are pleased to be able to provide more legal services to our clients through the hiring of additional attorneys passionate about their areas of practice.
Towson, MD (PRWEB) July 02, 2014
The new branding effort was initiated after the law office grew from a solo practice to an 8 attorney firm. The change of the firm name, logo and website was done to reflect the advancing direction of the firm within the legal industry.
The new website features a horizontal navigation menu that highlights informative pages, which showcase JMB's area of practice, their attorneys' expertise, and relevant information about the firm. The website's user- friendly design utilizes a carousel that rotates through images that enhance the user's experience on JMB's homepage.
JM Blattner LLC's attorneys are subjected to a rigorous screening process before joining the team of professionals. JMB's attorneys are devoted to the practice of law and their clients. All attorney compensation is based on the amount of work completed, which is directly related to the quality of service provided.
The firm's areas of practice include: family law, criminal defense, real estate law, corporate law, intellectual property, estate planning, and estate administration.
The firm's structure fosters an entrepreneurial environment that allows each attorney to pursue their passions, and ensures that all clients receive top of the line legal services.
JM Blattner, LLC, Attorneys at Law, is a premier full service law firm, designed to provide leading edge services for today's developing legal landscape. JM Blattner provides the conveniences of a general practice with the skill and proficiency of a boutique firm. All clients are assigned an attorney who is qualified to handle their particular legal issue.