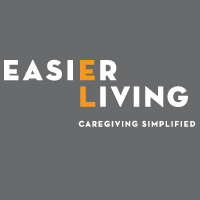 Family caregivers can and do travel with their loved ones - just be prepared!
Dedham, Mass. (PRWEB) June 30, 2014
EasierLiving, an online shopping site and information resource dedicated to simplified home caregiving, today announced its line of travel-related products, designed to help caregivers and their loved ones enjoy comfortable, stress-free travel this summer season.
EasierLiving's line of travel products is specifically designed to make caregivers traveling with family members a more seamless, less stressful experience. The company's most popular products for travel, include:

Pill Organizer and Alarm Clock: One of the biggest tips for success for traveling with loved ones is to stay as close to at-home schedules as possible while on the road. An easy way to ensure that there is no disruption to medication regimens is through a pill organizer and multi-day alarm clock.
Patient Pod: In the event of an emergency, having all of your loved ones' important health information in one place is critical. This convenient pouch also has space for phones, glasses and other essentials and includes helpful items like sanitizing wipes, notepads, pens and plastic bags to put over television remotes while on the road.
Bed Rails and Grab Bars: Make your travel location feel like your home with the support of easy-to-pack products for bed and bathroom safety. Bed rails make transfer in and out of bed a breeze and suction grab bars are portable and require no installation.
Adjustable Travel Folding Cane: Light-weight mobility products easily fit into purses, backpacks or luggage and ensure maximum mobility and independence during travel.
"I talk to family caregivers everyday, and one of the biggest issues they face in the summer is traveling," said Jennifer Fitta, caregiver evangelist and advocate, EasierLiving. "Caregivers can and do travel with their loved ones. My advice is to be prepared. Plan ahead, ensure accommodations are care-appropriate and have all of your supplies and prescriptions well ahead of time. As long as they have the supplies and resources needed, caregivers don't have to stop their lives to take care of family members – they can just bring them along!"
To learn more about tips for caregiver travel, read Fitta's recent three-part series on the topic at DailyCaring, where she covers preparing loved ones for travel, dealing with caregiver guilt and traveling while leaving loved ones at home.
About EasierLiving
EasierLiving is a one-stop online store and information resource created to simplify life for the family caregiver. The company's products and information promote self-respect by offering a broad line of superior home healthcare products for a wide range of health conditions that empower people to remain independent and live their best possible lives. The EasierLiving social media caregiver community also provides family caregivers with an opportunity to connect to real people who face similar circumstances for resources, up-to-date information and unwavering support. http://www.easierliving.com