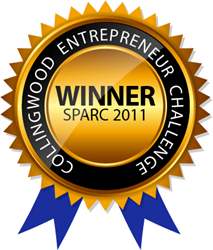 This not only saves time and avoids stress in an emergency, but makes economic sense for the hotel as well.
Honolulu, HI (PRWEB) July 03, 2014
The makers of Shutgun, Fire Sprinkler Shut Off Tool will be sharing time and cost saving tips while exhibiting at the Hawaii Lodging Hospitality and Food Service Expo on July 9 and 10.
During his trip, President, Greg Patterson will meet with as many valued hotel clients as possible in order to bring awareness of the cost and time saving benefits of having multiple Shutguns accessible on their properties as well as some safety tips to prevent future water damage to hotel rooms.
Shutgun's #OneOnEveryFloor campaign highlights that having one Shutgun tool on every floor of your hotel, eliminates time wasted in retrieving your sprinkler shut off tool – thereby minimizing water damage to resort or hotel rooms.
"I would like to take some time with hotel managers and their staff to walk through their Fire Sprinkler Emergency Procedure as well as update managers on our recent additions to the Shutgun," said Patterson.
"These tips will not only save time and avoid stress in an emergency, but make economic sense for the hotel as well."
While fire sprinkler accidents are rare, as hospitality managers know, they come with the territory.
With water flowing out of a sprinkler head at up to 60 gallons per minute, it can cost up to $1,000 for every minute an activated sprinkler head is left running.
"When you look at the numbers, purchasing one Shutgun for every floor is a sound investment."
Shutgun has recently introduced their Sheared Head Attachment for the original Shutgun, specifically for those sprinklers that have had their arms and diffuser sheared off.
They will also be launching a new tool for concealed fire sprinkler heads, increasing the likelihood that you will be able to shut off an accidental activation on any concealed sprinkler model in your hotel.
Shutgun will be exhibiting at BOOTH #219 on Wed July 9 and Thurs 10th at the Hawaii Lodging Hospitality and Food Service Expo in Honolulu. For information visit #OneOnEveryFloor or visit http://www.shutguntool.com/blog.
-30-