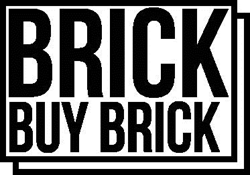 Our mission with Brick Buy Brick, is to provide the average Canadian with the information, knowledge and tools, not only to survive this trend, but to grow new streams of income and prosper.
Cape Coral, FL (PRWEB) June 30, 2014
Tigrent Learning, a global leader in financial education, will offer residents in the Edmonton area of Canada free, 2-hour Brick Buy Brick™ financial workshops. The events will take place on Thursday, July 17th at the Sandman Hotel West at 17635 Stony Plain Road Northwest in Edmonton and on Saturday, July 19th at The Marriott at River Cree Resort located at 300 East Lapotac Boulevard in Enoch. There will be 2 workshops each day one at 12:30 p.m. and again at 6:30 p.m.
The Brick Buy Brick workshops are designed to demonstrate how real estate can help you take control of your financial future, generate multiple streams of income and allow you to build a legacy that you can pass on to the next generation. The workshops can benefit seasoned investors as well as those who have never invested before.
Based on the principles found in a series of 10 eBooks covering a wide variety of real estate investing strategies, from foreclosure investing to rental properties and flipping, this informative 2-hour workshop will show you:

Why Real Estate Can Generate Income 9-to-5 Jobs Never Will
Why Today's Market Is Bursting with Opportunities
How Virtually Anyone with the Right Know-How Can Invest and Make Money in Real Estate
Why Your Current Income or Financial Status Doesn't Matter
And Much More
Iain Edwards, Chief Operating Officer for Tigrent Learning sees the growing concentration of wealth in the hands of the very few as a real threat to every hard-working person in Canada. As he explains, "According to a recent study by the World Economic Forum, the growing concentration of more and more money in the hands of fewer and fewer people threatens to exclude hundreds of millions of people from realizing the benefits of their talents and hard work."[1]
His company is coming to Edmonton with what they believe can be part of the solution to this growing crisis. "Our mission with Brick Buy Brick," Edwards continued, "is to provide the average Canadian with the information, knowledge and tools, not only to survive this trend, but to grow new streams of income and prosper!" He stressed that previous investing experience is not needed.
As an extra incentive, everyone who attends the workshop will receive the first eBook in the Brick Buy Brick series of real estate investing manuals as a free gift. This guidebook provides an introduction to the power financial education has to change your life for the better.
Anyone interested in creating financial freedom for themselves and leaving a legacy of financial security for their family is strongly encouraged to attend. You can register for either of the Edmonton workshops by calling 800-288-8015 now or online at the Brick Buy Brick website.
Additional products and services will be offered at our workshops.
[1] SOURCE: Laura Shin, "The 85 Richest People in the World Have as Much Wealth as the 3.5 Billion Poorest," http://www.forbes.com, January 23, 2014.
About Tigrent Learning:
Tigrent Learning is a leading provider of educational training seminars, conferences, and services. Founded in 1992, Tigrent is a global company with headquarters in the United States, Canada, and the United Kingdom. We offer comprehensive instruction and mentorship in the areas of real estate investing, financial instruments investing, and personal finance. Our seminars are avocational in nature and are intended for the personal enrichment and development of our students.