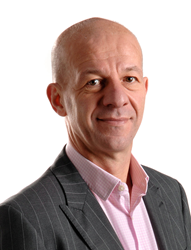 Skipton, North Yorkshire (PRWEB UK) 1 July 2014
The TeacherBoards stress survey findings reveal worrying pupil stress levels among 15-18-year-olds nationwide as they tackle final GCSE and A Level exams.
Nearly two thirds (63%) reported that school causes anxiety or overwhelms them and 42% consider that these pressures are severe. Stress at school is expressed typically in the form of angry outbursts, panic attacks, tiredness, inability to concentrate and bullying, with 58% of students saying they display these in class.
Despite this widespread problem, only 26% of teachers said that they feel equipped to tackle pupil stress – perhaps unsurprising when only 25% knew for certain if their school had a stress policy. Forty-four percent of pupils say that educators do not realise when they are troubled and nearly three quarters (73%) have also never been made aware of school policy on identifying and resolving the anxiety they suffer.
The main pressure points are the amount of homework (62% cited this as a principal source), amount of coursework (55%) and the complexity of study (39%). However, relationships, university entrance, bullying and the prospect of contending with tuition fees are all contributor factors. Girls tend to be the bigger worriers, displaying greater anxiety than boys in nearly every field across the survey.
Interestingly, a third of teachers (33%) believe that a school's ambition to be a demonstrably high performer is also transferring stress onto students (42% of 15-18-year-olds agree). This may also account for the fact that 51% of teachers reported suffering stress at work.
TeacherBoards managing director, Lee Horton, added: "Obviously, a certain amount of pressure is inevitable and can be a healthy spur to achievement. However, what this research shows is that 15-18-year olds feel that education is putting too much pressure on them, and that they are not getting the support they need to handle it.
"That can't be good for personal outcomes, and it will surely be damaging for society and future economic prospects if teenagers burn out before reaching their full potential. This serious problem must be tackled before its more unwelcome effects start to be felt."
It is an issue that is attracting increasing concern. A mounting body of scientific and medical research is being conducted into how childhood and adolescent stress can cause lifelong health problems, difficulties with relationships and dealing with the general working environment.
Elements being studied include lowered self esteem and poor concentration skills among employees and the exposure of employing organisations to lowered productivity levels and increasing customer complaints, high staff turnover, absenteeism and disciplinary problems.
Lee Horton added: "Managing and preventing stress in the workplace is a key driver for leading businesses, helping to promote the health and well-being of their employees. It seems odd that we should choose to ignore it at such a critical and vulnerable stage in our children's development. By actively managing stress within the school environment we can safeguard the talent of the future."
TeacherBoards provides presentation and display equipment to the UK education sector, which helps to optimise the education experience in classrooms.