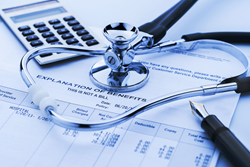 Process redesign coupled with culture change have can a huge impact on raising quality and lowering cost.
Milwaukee, Wisconsin (PRWEB) July 01, 2014
Reducing hospital readmissions should be the top priority to help health care organizations lower costs, according to new poll of U.S. health care quality improvement professionals conducted by ASQ, the world's largest network of quality resources and experts.
Recent studies show Americans pay the highest prices in the world for hospital stays, prescription drugs and common procedures like childbirth. The studies also show that high quality medical care is lacking in the United States. According to the online poll of more than 300 ASQ members in the health care quality profession, respondents said that, in addition to reducing readmissions, their top priorities would include:

Maximizing efficiency with existing clinical resources (staff and units).
Implementing patient care coordination programs.
Redesigning the healthcare delivery model to include alternatives to physician delivery of primary care, such as nurse practitioner primary caregivers.
Improving data and analytics on return on investment of medical products/technology.
HURDLES TO HEALTH CARE COST-CUTTING
But health care organizations face serious hurdles as they try to implement these changes. Survey respondents ranked the following operational challenges by level of difficulty:
1. Medicaid and Medicare funding challenges.
2. A model of reimbursement that favors sick-care over health maintenance.
3. Affordable Care Act and its impact on how healthcare organizations set prices.
4. Lower reimbursement from health insurance exchanges.
5. Fragmented, uncoordinated patient care.
"It seems like healthcare providers are often faced with demands and/or provided incentives that are inconsistent or even at cross-purposes with the principles of high-quality, efficient medical care," said Dr. Joseph Fortuna, immediate past chair of ASQ's Healthcare Division. "As an example, it makes no sense for primary care doctors to be paid on volume of patients seen rather than outcomes of care."
OPPORTUNITIES FOR HEALTH CARE BELT-TIGHTENING
When it comes to the best methods for cutting costs and reducing waste, experts surveyed agreed that health care organizations should consider the following:
Increase use of quality and process engineers in health care settings.
Focus more on Lean management principles.
Implement mandatory process improvement training for health care professionals.
Create financial incentives to deliver more efficient care.
Possible cost-cutting solutions suggested by respondents include:
Better implementation, distribution and acceptance of preventive medicine to keep patients healthy longer, reducing demand.
Use of integrated healthcare records to decrease errors and to streamline the patient care process (Decreases the need to keep asking the same questions like, "do you have allergies?")
Collaborate and integrate across service lines and departments, especially with purchasing and technology.
Use process improvement and quality management systems and tools (Lean Six Sigma, Malcolm Baldrige National Quality Award criteria, and ISO 9001) to improve and standardize on clinical, cultural, financial, and operational quality.
Establish a material requirements planning (MRP) system for production planning and inventory control. Eliminate "stockpiling" of supplies in departments, and establish a routine of "just in time" ordering using Lean principles.
"As we've learned over time, process redesign coupled with culture change can have a huge impact on raising quality and lowering cost," Fortuna said.
ASQ quality improvement experts work in a diverse range of health care organizations from hospitals to public health departments. Quality improvement methods have proven increasingly successful in health care organizations.
About ASQ
ASQ is a global community of people dedicated to quality who share the ideas and tools that make our world work better. With millions of individual and organizational members of the community in 150 countries, ASQ has the reputation and reach to bring together the diverse quality champions who are transforming the world's corporations, organizations and communities to meet tomorrow's critical challenges. ASQ is headquartered in Milwaukee, Wis., with national service centers in China, India, Mexico and a regional service center in the United Arab Emirates. Learn more about ASQ's members, mission, technologies and training at http://www.asq.org