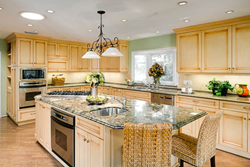 Professional real estate photography is critical for home sellers to get the highest possible sales price for their property.
Pasadena, California (PRWEB) June 30, 2014
Irina Netchaev, real estate expert and founding broker, Pasadena Views Real Estate Team Inc. announced today that professional photography is now being offered as a free service to all their home sellers. Over 92% of home buyers start their home search on line. Gone are the days of "drive by's" to narrow down a list of homes that are of interest. Decisions are made in seconds to narrow down a list of properties a buyer will visit.
Homes that are photographed by professional photographers using proper lighting and techniques literally jump off the computer or tablet screens, enticing potential home buyers to view them in person. Photographs create emotion and excitement and offer a 24/7 open house for home buyers, if appropriately marketed.
Several studies have also shown that professionally photographed homes sell for more money as well. This is not a surprise since beautiful images drive increased number of showings.
"Home sellers need to demand that their real estate agents hire photographers that specialize in architectural and interior photography. It pains me to see some of the photos that appear in the Multiple Listing Service where listing agents just use a point and click camera or their iPhone. Preparing a home for sale and professionally presenting it to the home buyer consumers is critical in providing the best possible service to our clients. That is why, professional photography is included with all of our listing packages." says Netchaev.
Netchaev has been at the forefront of home marketing by being one of the first real estate agents to syndicate her company's home listings to multiple home selling sites, introducing blogging to help sell homes, having a contractor on her team to help with repairs and updates prior to marketing and including a top notch professional home staging consultation, at her expense, for all her home selling clients.
Irina Netchaev, and her team of real estate agents, specialize in selling homes in the Greater Pasadena area. You can contact Irina Netchaev at 626-629-8439 or visit Pasadena Views at http://www.PasadenaViews.com to discuss your home selling needs or get instant value for your home at http://www.pasadenahomevaluesnow.com