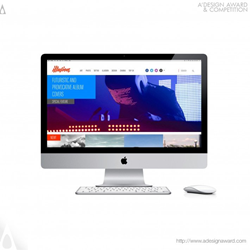 Como, Italy (PRWEB) June 30, 2014
A' Design Award and Competitions is pleased to announce that the project Illusion by Adriana de Barros has been acknowledged with the renowned Platinum A' Design Award in Digital and Broadcasting Media Design Category. The Illusion Magazine was chosen as a winner among a great number of other entries by the international jury panel of the A' Design Award and Competition.
Regarding Illusion Website
Adriana De Barros, the creative mind behind the awarded work Illusion says "Scene 360 magazine launched Illusion in 2008, and it quickly become its most successful project with over 40 million visits. The website is dedicated to featuring amazing creations in art, design, and film. From hyper-realist tattoos to stunning landscape photos, the selection of posts will often make readers say "WOW!"" To learn more about Illusion visit: http://www.adesignaward.com/design.php?ID=31501 or visit the publication online at http://illusion.scene360.com.
Creative Team for Illusion
Illusion was realized by Designer Adriana de Barros and Developer Ron Zvagelsky.
The Platinum A' Design Award
The Platinum A' Design Award is a prestigious design award given to top 1% percentile designs that has achieved an exemplary level of excellence in design. Entries to the A' Design Award & Competition is evaluated and peer reviewed by a grand, 50-person jury panel composed of academics, press members and professional designers. Laureates of the A' Design Award & Competition are given the A' Design Prize which includes a series of PR and publicity tools such as inclusion in Design Media to celebrate the status of winning the accolades.
About A' Design Award and Competition
A' Design Award and Competitions is the worlds' most international design accolade with participation from two-hundred countries and territories. The A' Design Awards are organized in each and every design, art, architecture and engineering discipline to feature, promote and highlight good designs that create benefits to the society. The ultimate aim of the competition is to create a global awareness for good design practices and principles by featuring great designs. Learn more about the A' Design Competition by visiting: http://www.whatisadesignaward.com.