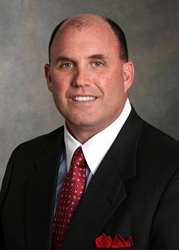 My first thought was that we had lost an engine. I thought we'd just circle back to LaGuardia and land.
Newton, NC (PRWEB) July 03, 2014
The last passenger off of US Airways Flight 1549, Dave Sanderson was largely responsible for the well-being and safety of others when it crashed into New York's Hudson River, risking his own life in frigid water to help other passengers off the plane. Sanderson is scheduled to speak about his survival at two North Carolina retirement communities. He will speak at Piedmont Crossing in Thomasville, NC on Thursday, July 24 at 2pm and again at Abernethy Laurels in Newton, NC on Tuesday, July 29 at 2pm.
Sixty seconds after takeoff, Sanderson heard an explosion.
Sanderson, 53, flew often for his work as a software sales manager for Oracle, and he didn't panic. "My first thought was that we had lost an engine," he says. "I thought we'd just circle back to LaGuardia and land."
Here's what Sanderson didn't know: US Airways Flight 1549 had collided with a flock of geese, disabling both engines. What happened next that January day in 2009 was soon dubbed the "Miracle on the Hudson" — the flight's captain, Chesley B. "Sully" Sullenberger III, managed to guide his crippled airliner to the frigid Hudson River and execute an extraordinary emergency landing.
Sanderson grew up in southern Ohio and Winchester, Virginia. He graduated from James Madison University in 1983, being one of the first students to obtain his BBA in the newly formed International Business discipline. He has over 30 years experience in sales and marketing management with such firms as Marriott, ADP, KPMG, Keane, CIBER and Oracle. Sanderson is also a contributor to the book, "Brace for Impact," which was released on January 5, 2010.
To make a reservation to attend either presentation, please contact Public Relations Director Shaylyn Ladd at 828-465-8028.
United Church Homes & Services, a not-for-profit corporation located in Newton, NC, operates three continuing care retirement communities, a PACE (Program for All-inclusive Care for the Elderly), and six affordable senior housing communities across North Carolina and Virginia. For additional information, visit our website at http://www.uchas.org.