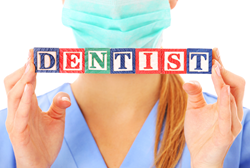 Marketing automation for dentists allows dental offices to nurture every lead automatically, with much less time and money investment than traditional marketing.
(PRWEB) July 02, 2014
GetUSales has just released its new marketing automation for dentists package to the public.
Businesses of all industries are hopping on the automation bandwagon because marketing automation produces superior lead-generating results with far less time and money investment than traditional marketing methods.
Marketing automation for dentists saves dental offices from:

Hours of tedious work communicating with existing customers
The hassle of missed appointments
Wasting resources advertising to non-qualified leads
How does marketing automation for dentists work?
When a dentist begins marketing automation with Infusionsoft, the first step is to import all the dentist's current contacts into Infusionsoft. Each contact is assigned tags based on their past purchases, interests, or any other criteria that the dentist feels is important.
This process is time-consuming, but it only has to be done with the first contact import. After Infusionsoft's marketing automation for dentists system is in place, it will automatically tag new contacts based on pre-determined identifiers.
Next, each contact is attached to the marketing automation campaigns most relevant to them.
GetUSales offers 8 Marketing Automation Campaigns for Dentists.
7 Secrets to Raising Cavity-Free Children – Easy-to-use tips and tricks parents can use to keep their kids' smiles healthy.
The Magic of Dental Implants – This campaign illustrates how dental implants will allow patients to reclaim the quality of life they had back when they had a perfect smile.
End-of-Year Deductible – Patients will appreciate this campaign reminding them to schedule their necessary appointments before their deductible goes back into effect.
Refer-A-Friend – Referrals are the lifeblood of any successful business! Get more referrals than ever before with this simple automated campaign.
Holiday Campaign – Send patients warm wishes on all the major U.S. holidays.
New Patient WOW – Start brand-new patient relationships off on the right foot with this informative first campaign.
Whitening Campaign – Whitening is one of the most popular dental procedures on the market today. Give patients the "little nudge" they need to finally schedule the teeth whitening they've been wanting with this informative campaign.
Call-In Lead Forms – These forms make it easy for receptionists to gather the information they need to capture every single lead that calls the office.
How do marketing automation campaigns for dentists work?
After contacts are loaded into Infusionsoft and attached to the marketing automation campaigns most relevant to them, they start receiving informative emails that have been chosen for them based on their interests.
Because the emails are educational (not just blatant ads), recipients are much more likely to open and read them … and that's the first step. Over time, contacts will begin to associate the sender's name with the good feeling they get learning from the emails.
That's why email marketing is so effective. It's not a flash in the pan like someone glancing over an ad. Email marketing is slow, consistent, and repetitive. It leaves a bigger impression because it grows organically, with deeper roots.
How to get started with marketing automation for dentists.
GetUSales offers a pre-packaged marketing automation package for dentists that includes all the campaigns above, plus complete setup and implementation, for less than the cost of Infusionsoft alone. Call GetUSales today at 855-834-4850 or visit http://www.GetUSales.com to get started.