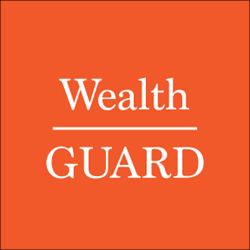 Transparency in wealth management is more than a company slogan. It's the way we do business. -- Roger Gershman, CEO
San Francisco, CA (PRWEB) July 22, 2014
On July 17th, Financial Advisor reported than an investment adviser in Seattle fraudulently misused more than $8 million of client assets to make loans to himself to buy a luxury vacation home and refinance a rare vintage automobile (http://www.fa-mag.com/news/seattle-advisor-settles--8-million-sec-charge-18629.html). Just eleven days ago, on July 12th, the Birmingham Business Journal and Veooz reported that a former Sterne Agee Financial Services broker could now be expelled for allegedly running a $6 million hedge fund on the side (http://www.veooz.com/news/ZHKUQPv.html). And on July 3rd, the SEC fined SignalPoint Asset Management for allegedly failing to disclose conflicts of interest to clients (http://www.stockbrokerfraudblog.com/2014/07/signalpoint_asset_management_t.html).
As stories continue to break almost daily about everything from fraud and rogue brokers to bank scams, egregious fees and excessive risk, WealthGuard Inc, an independent consultancy firm that helps individual investors make better-informed decisions about the financial guidance they receive, has taken a leading role in the quest to make certain that transparency in the wealth management arena is never compromised.
This critical insight has WealthGuard on the radar of a growing list of investors seeking the advice of the financial services watchdog with impeccable standards. With WealthGuard in their corner, investors have a partner they can trust to deliver unsurpassed wealth management transparency to make certain that the industry's highest standards are attained.
"I spent 25 years as an investment advisor for some of the world's largest investment banks. I learned all the tricks, the sleights of hand, and the rehearsed speeches that plug the latest and greatest investment," says WealthGuard Founder and CEO Roger Gershman in an article published by The Motley Fool on July 20th (http://www.fool.com/investing/brokerage/2014/07/20/dont-get-fooled-again-4-truths-about-financial-adv.aspx). "Now, I run a company that's a broker watchdog. I investigate the investment advisors and companies to whom people entrust their money -- and, as with stocks, there are winners and losers. I'll tell you what most financial advisors won't -- the essential truths about how Wall Street operates. You? You're most likely a supporter of an investment advisor's luxurious lifestyle and a brokerage firm's bottom line."
Dubbed WealthCHECK™, WealthMONITOR™. and WealthMATCH™, these innovative services unleash the power of investors to leverage critical insight and comprehensive analysis to make the most well-informed decisions, ensuring their financial futures are secure and safeguarded.
WealthGuard's services are highly regarded for its proven capacity in providing a critical marketplace solution, protecting investors by accurately profiling advisors and pairing them with their investor clients based on a comprehensive set of matching criteria that optimizes results and promotes additional investment security.
The first of WealthGuard's primary services is WealthCHECK™, an intensive review, audit and analysis of a client's existing wealth management relationships and accounts. It includes intensive vetting of advisor(s), fees, strategy and implementation, asset allocation and product selection. This ensures that fees are minimized and account managers and activities are appropriate for the client's goals and objectives.
WealthMONITOR™ is ongoing oversight and monitoring of an investor's wealth manager(s) and the accounts they manage; a client advocate to ensure continued implementation of the appropriate selected strategy, asset allocation, implementation, product mix and fee basis.
WealthMATCH™ is an expert process to identify an ideal advisor for each client, pinpointing candidates who are best positioned to implement the client's specific goals at an appropriate, fee level, while maintaining ethical standards and deep knowledge of the investment solutions they offer. WealthMATCH™ is focused on deep scrutiny of each candidate, utilizing their proprietary rating system. Additionally, upon identification of a client's ideal candidate, WealthGuard helps its investor clients to negotiate a transparent advisory agreement, ensuring that the client and the new advisor are clearly aligned on strategy and implementation.
WealthGuard works with numerous clients and their CPAs, attorneys, agents and other trusted advisors throughout the country, with assets ranging from $1 million to more than $100 million. Investor clients fall into numerous categories, including entrepreneurs, retirees, non-profit organizations, CEOs and divorcees, and professional athletes.
About WealthGuard
WealthGuard Inc. is an independent consultancy firm that helps individual investors make better-informed decisions about the financial guidance they receive through unbiased analysis of advisors' performance, commissions, fees, and solicited products. WealthGuard serves only the best interests of its clients, not advisors, banks or brokerage firms. Transparency in wealth management is more than the company slogan—it's the way WealthGuard does business. To contact WealthGuard Inc., call 888-802-3935 or visit its website at http://www.wealthguardinc.com.
###
Press Contact:
Marc Corsi
Corsi Communications
(415) 896-1515
Marc.corsi(at)corsi(dot)com