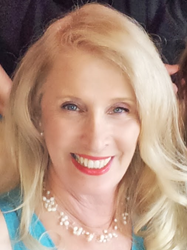 If it's to be, it's up to me!
New York, NY (PRWEB) June 30, 2014
"If it's to be, it's up to me!" is one of the famed business doctor, Sheila Skolnick's key principles to business success. This basic principle was the most important thought process for Sheila Skolnick in her path to success.
When Sheila Skolnick was a young child growing up in Brooklyn, NY things were tough and survival was an everyday quest. It became obvious that she needed to rely on herself to make it through. As she progressed through life the uplifting creed, "If it's to be, it's up to me!", helped her to eventually to teach herself to read and graduate from school without any help from anyone. Sheila would regularly say to herself "If it's to be, it's up to me." This quote is what allowed her to reach all her desired goals.
Ironically, as her business was starting it became obvious that this thought process was as important then as it was in her childhood. Sheila started her business without any money, experience, or contacts. She went to the banks and they told her she could not get loans. Customers told her to go away and everyone around her said what she was doing was impossible. She ignored it all and said, "Well if it's to be, it's up to me" and with that thinking solved all those issues on her own.
In her workshops and speaking engagements she uses this saying as a cornerstone principle. Her clients have picked this up and many of them have noted that it actually changed their way of doing business for the better by taking the responsibility on themselves. One of her clients, business owner Ken San Pedro says, "Whenever my day brings me challenges I say to myself 'If it's to be it's up to me' and I figure a way how to get through that problem. It's truly empowering."
Sheila teaches that the only one you can control is yourself. If you are having issues you need to take responsible for the issue and solve it! If you just blame everyone around you, then you giving your power away and the issues goes unresolved! It is important to have the thought process that there is an issue and keep thinking how to resolve it until you make it happen.
This simple but important thought process is just one of Skolnick's many principles that she teaches. These principles led Sheila to grow a very successful business starting with nothing and eventually becoming a multi-million dollar business and selling that business to a six billion dollar company. In other words these principles are taught from actual hands-on experience and not taken from a book or from someone else.
To learn more about Sheila and view testimonials from her clients please visit http://www.SheilaTheBusinessDoctor.com
About Sheila Skolnick:
Sheila Skolnick's inspirational speaking, seminars and consulting is based on her own business and life experiences. Sheila created a business without any money, knowledge of the industry or connections and built it into a multi-million dollar business and eventually sold it to a subsidiary of Enterprise Rent-a-Car, a six billion dollar company at that time. After selling her company, Sheila became a business consultant, teaching others how they could have the same results based on her business principles and hands on experiences. Sheila currently holds workshops for businesses and aspiring entrepreneurs. To book Sheila for speaking engagements visit http://www.SheilaTheBusinessDoctor.com , call 631.875.1555 or email her at Sheila (at) SheilaSkolnick (dot) com.