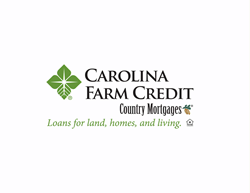 Statesville, NC (PRWEB) June 30, 2014
Voting to select the top three photos for the 2015 Carolina Farm Credit Calendar will open to the public at http://www.carolinafarmcredit.com on July 1, 2014.
More than 300 photos were submitted by Carolina Farm Credit members, employees, and friends for the contest by the May 31st deadline. The photos included children on farms, farm animals, equipment and machinery, and scenery. The 36 finalists are displayed on the Carolina Farm Credit website. Visitors will be able to vote once a day for their three favorite pictures through July 31. Following the completion of voting, the three photos with the most votes will be awarded first, second and third place, and receive cash prizes. The additional calendar photos will be selected from the remaining finalists. This is the fifth year that the public has been able to vote for the Carolina Farm Credit photo contest finalists online.
Carolina Farm Credit is a stockholder-owned cooperative providing financing to full and part-time farmers and agricultural-related businesses and also provides financing for the construction and purchase of homes in 54 counties through 36 branch offices. Other financial services available are credit life insurance, crop insurance, appraisal services, leasing programs and financial planning.
Carolina Farm Credit serves over 8,900 members with loans outstanding totaling more than $1.4 billion. The association's territory covers the western half of North Carolina, with branch offices located in Albemarle, Asheboro, Asheville, Boone, Browns Summit, Burnsville, Carthage, Concord, Conover, Ellerbe, Graham, Hendersonville, Hillsborough, Jefferson, Lenoir, Lexington, Lincolnton, Marshall, Mocksville, Monroe, Murphy, Pilot Mountain, Roxboro, Rural Hall, Salisbury, Shelby, Siler City, Sparta, Spindale, Statesville, Taylorsville, Wadesboro, Waynesville, Wilkesboro, Yadkinville, and Yanceyville.
Carolina Farm Credit was recognized as a 2013 Best Employer in North Carolina. The list of the Best Employers in North Carolina was created by Business North Carolina, the Society for Human Resource Management (SHRM) – NC State Council and Best Companies Group.
Directors for Carolina Farm Credit are Mark A. Bray, Chairman, Lawsonville; L. Kim Starnes, Vice-Chairman, Salisbury; John M. Barnard, Statesville; E. Bernard Beck, Seagrove; W. Rex Bell, Statesville; David M. Coltrane, Pleasant Garden; Susie J. Gambill, Sparta; Joseph A. Lail, Shelby; W. Steve Love, Graham; Bobby J. "Bud" Matthews, East Bend; Clark M. Newlin, Haw River; Thomas E. Porter, Jr., Concord; Tony L. Ragan, Sanford; D. Kaleb Rathbone, Waynesville; Lewis E. Smith, Lincolnton; Vickie N. Smitherman, East Bend; Dr. Alton Thompson, Summerfield.