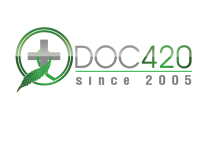 (PRWEB) July 01, 2014
Established with the primary goal in mind of being able to provide each and every qualifying patient with a reliable and trusted medical marijuana recommendation, Dr. Sona Patel has happily situated patients in California with one of the Golden State's best verification systems for the last five years. By way of the innovative Doc420 healthcare management system, patients are able to maintain access to their medication on a 24/7 basis, including holidays, while always remaining within compliance.
Doc420 proudly features cost-effective alternative medicine solutions, including medical marijuana recommendations, completely free-of-charge medical marijuana evaluations or consultations, and most importantly – medical marijuana certifications. By providing these essential alternative health services to both inquiring and current California Proposition 215 medical marijuana patients, Doc420 vows to only charge clients if they qualify for the state's program. If a patient does not qualify, the patient will not have to pay out of pocket and that is a promise.
Time and time again, patients have come to Dr. Patel with stories about how a "cheap" doctor has turned out to be fraudulent and didn't even analyze their diagnosed clinical condition. For this reason, Doc420 vows to stop patients from becoming victims of fraudulent "cheap" doctors, and ensures patients that all services are of the most legitimate manner.
Additionally, please note that Doc420's team of compassionate individuals is made readily available to patients who are approved, assisting them with the processes of filing or submitting appropriate documentation to obtain a California medical marijuana card.
Dr. Patel has dedicated her medical practice to helping patients find alternative management options that will help deal with a multitude of injuries and illnesses. While sometimes pharmaceutical options may seem like the most appropriate road to take, the debilitating side effects of these medications are not worth the risk.
In the state of California, the list of aliments that can qualify a patient for medical marijuana consists of chronic pain, insomnia, depression, anxiety, ADHA, Cancer, HIV/AIDS, arthritis, migraines, muscle spasms, appetite, glaucoma, diabetes, multiple sclerosis, epilepsy, bipolar disorder, obsessive compulsive disorder and many more conditions not listed here. Patients can come in for a free consultation to see if a respective medical condition qualifies. This Los Angeles marijuana doctor extends all support services to the surrounding towns and cities of Los Angeles, Long Beach, Glendale, Santa Clarita, Lancaster, Palmdale, Pomona, Torrance and Pasadena.