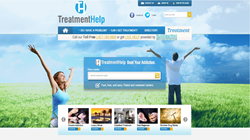 Delray Beach, FL (PRWEB) July 02, 2014
While New Jersey may be famous for attractions such as the Jersey Shore, Six Flags Amusement Park, and Atlantic City, it also has a reputation as being the home of many addictive illicit drugs. TreatmentHelp, drug and alcohol rehabilitation website, has named the top 5 most addictive illicit drugs prevalent in New Jersey. TreatmentHelp works to help people on their journey to addiction recovery and spread awareness about the dangers of drug abuse.
Below are five illicit drugs that have been commonly found in New Jersey.
1. Heroin: Heroin is one of the most prevalent drugs in New Jersey and drug trafficking of heroin is considered one of the biggest problems in New Jersey. According to statistics provided by the State of New Jersey Department of Human Services, in 2013, heroin holds the highest percentage of drug cases in New Jersey. Heroin has been found in many communities all around New Jersey, including Newark, Jersey City, Camden, Toms River, and Vineland, and many more. In 2014, New Jersey has declared a statewide heroin epidemic. New Jersey government has since been taking steps to crack down on the problem of heroin.
2. Cocaine: Cocaine is considered the most popular drug in New Jersey. Cocaine is often found smuggled into the United States with intent to distribute. New Jersey's drug laws are the strictest on those who possess cocaine, with the minimum prison sentence being 25 years if convicted.
3. Marijuana: Marijuana has long been a problem in New Jersey. People have been fighting to change regulations on medical marijuana as well as get recreational marijuana legalized. New Jersey Governer Chris Christie has spoken out about his opposition to legalize recreational marijuana in the state.
4. Methamphetamine: Methamphetamine is one of the most dangerous drugs in New Jersey. Methamphetamine is often found in clandestine meth labs, where it is cooked. According to the National Substance Abuse Index, the majority of methamphetamine users found in Jersey were men of Non-Hispanic or Latino descent.
5. Ecstasy: Due to the large volume of ecstasy incidents throughout the past year, New Jersey has begun to crack down on laws regarding possession and distribution of ecstasy. It is often found at electric music festivals and rave parties. Depending on the amount of ecstasy possessed, individuals can receive anywhere between 5-20 years in prison.
If you or a loved one has a problem with drug addiction, it is important to act fast and seek help from a rehabilitation center. Many rehabilitation centers in New Jersey specialize in drug addiction; it's a matter of choosing one that you are comfortable with. For more information, please visit TreatmentHelp at http://www.treatmenthelp.com. For emergencies or to speak to an addiction counselor, please call TreatmentHelp at 1(877)782-6608.
###