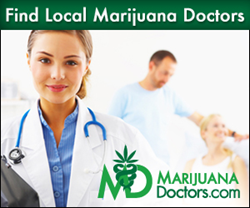 (PRWEB) July 01, 2014
The Paradise Clinic is a licensed Nevada medical marijuana healthcare office that operates out of Clark County, Nevada more specifically Sin City. Committed to a holistic approach to alternative medicine and compassionate care for the last twenty years, this Las Vegas marijuana doctor has been recognized as one of the state's first healthcare facilities to contact the Department of Agriculture that created the Nevada Medical Marijuana Program.
Serving Las Vegas and all of Nevada, The Paradise Clinic features a highly-acclaimed Holistic Physician that has been responsible for establishing integrated medical practices across the country. Having worked with world renowned addiction specialists in the Bay Area, the doctor was also the Medical Director of the world-famous Haight Asbury Drug Detoxification Program. Accrediting the program as a unique experience, medical modalities such as acupuncture, nutrition and lifestyle adjustments were utilized to help patients through a sympathetic outpatient setting that literally set the standard for kicking addiction.
The Doctor established a holistic approach to pain control with The Center for Pain and Headache Management which was the first California practice to treat pain without prescription drugs. That commitment continues today with the use of marijuana as medicine rather than narcotics.
The Paradise Clinic proudly extends services to veterans, senior citizens, cancer survivors or those currently battling cancer, disabled or handicapped patients or even those who possess document-driven chronic and debilitating illnesses – this compassionate Las Vegas medical office will help patients achieve optimal wellness. The Paradise clinic fully supports the therapeutic use of cannabis as a safe and effective alternative to any prescription-based pharmaceutical medications.
Both inquiring and current medical marijuana patients are encouraged to seek services at the Paradise Clinic in Las Vegas. As an unconventional and alternative healthcare practice, the Paradise Clinic's only desire is to provide compassionate care on a consistent basis without compromising any legal boundaries.
The Paradise Clinic is familiar with both California regulations and Nevada bylaws, all of which pertain to marijuana and its medical use according to authorities. While there are some individuals that choose to not to partake in the Nevada Medical Marijuana Registry, the Paradise Clinic firmly believes that alternative medicine is a patient's right and will accordingly provide a written Doctor's Recommendation in order to keep a patient safe from prosecution.
Although this Las Vegas alternative health center is situated in Clark County, its physical location does not place a geographic limitation on its support services and where they may be provided. The Paradise Clinic willingly extends all individualized healthcare services to the surrounding towns and communities of Paradise, Winchester, Spring Valley, North Las Vegas, Whitney, Henderson, Sunrise Manor, Summerlin, Enterprise, MacDonald, Blue Diamond, Pahrump, Mesquite and Reno.
The Paradise Clinic participates in several cannabis-related conventions throughout the country. The staff is educated about marijuana and holds training certificates.
The Paradise Clinic continues to support the safe use of marijuana as an alternative medicine.
The Paradise Clinic is a certified member of Americans for Safe Access, NORML and DrugFree.org. The Paradise Clinic provides an alternative approach to your pain and suffering and invites patients to Pre-qualify free of charge.
Paradise Clinic
3225 S. Rainbow Blvd. Suite 204
Las Vegas, Nevada 89146
(702) 255-MARA (6272)
http://www.paradiseclinics.com