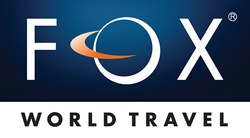 Oshkosh, WI (PRWEB) July 08, 2014
Fox World Travel, a premier global travel management company, has partnered with TripLingo to simplify the international traveling experience and provide value for both the novice and the most expert international traveler. Lori Meress, Vice President at Fox, says, "We are providing the newest and best technology to ensure our clients can access language and translation tools, cultural insight, and critical safety information. TripLingo also provides tools to mitigate roaming costs and prevent emergencies from escalating. Many of of our own associates are already using it, which speaks volumes." An enterprise version is also available through Fox and is available for both Android and iOS users.
"We're excited to work with a terrific agency like Fox World Travel to help them better serve their customers," says Jesse Maddox, CEO of TripLingo. "Managing the barriers around language and culture continues to be a major obstacle for international travelers. By working together, travelers will be better equipped to manage these barriers and travel safely and cost-effectively."
Fox World Travel, Inc. is a leading provider of travel management solutions, serving travelers as they navigate the globe while guiding organizations toward successful policies, compliance and financial advantages in their domestic and global travel programs.