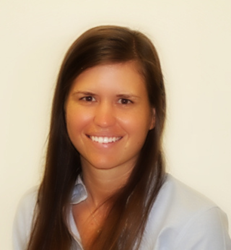 I hope to continue learning new duties while advancing in my career.
Fort Myers, FL (PRWEB) July 02, 2014
Audra Montgomery, Senior Associate at AdvantaIRA Trust was recently awarded the Certified IRA Services Professional (CISP) designation from the Institute of Certified Bankers (ICB), a subsidiary of the American Bankers Association in Washington, DC.
Montgomery was born and raised in Fort Myers and graduated from the International Baccalaureate program at Fort Myers High School. Upon graduating from high school Audra attended the University of Florida where she pursued a degree in Finance. After graduating with her bachelor's degree, she started working at AdvantaIRA Trust doing new accounts and transfers. She quickly progressed to facilitating real estate and notes transactions which she did for 2 years. Audra now does LLC and private placement transactions in addition to internal auditing duties, as well as approving transactions for the AdvantaIRA team. During her time at AdvantaIRA she has also experienced depositing client's income and processing distributions and transfers out. She will be with the self-directed IRA administrative company for 3 years in August. Montgomery says, "I hope to continue learning new duties while advancing in my career."
The CISP designation is awarded to individuals who demonstrate excellence in the field of IRA services. To qualify for the certifications, individuals must have certain levels of experience and education about IRAs, pass an exam and agree to abide by a code of ethics. The CISP exam covers many areas including employer plans, IRA documentation requirements, IRA eligibility and contribution requirements, IRA distribution requirements, and other IRA specific issues.
The CISP certification was designed by the Institute of Certified Bankers (ICB) and its strategic partner. Ascensus to establish meaningful standards of knowledge and competency for IRA professionals, give formal recognition to those who meet prescribed standards and meet continuing professional education and development requirements.
About ICB
The ICB, with more than 10,000 certified members, provides financial services professionals with confidence, credibility and recognition through its certifications. As a subsidiary of the American Bankers Association, ICB promotes the highest standards of performance in the financial services industry by validating individuals' knowledge and expertise. For more information about the Institute of Certified Bankers and its professional certifications, visit http://www.aba.com/icb.
About AdvantaIRA Trust
AdvantaIRA Trust is a self-directed IRA administrator that provides tax-deferred and tax-free investment opportunities, superior customer service, and educational tools to assist investors in realizing the maximum benefits possible within IRAs. AdvantaIRA makes it easy to use self-directed retirement plans to invest in assets that the individual investor knows, understands, and can control. For more information on self-directed IRAs call 239-333-1032.