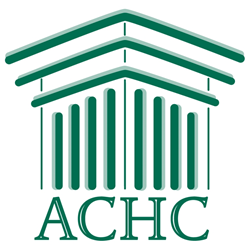 Cary, NC (PRWEB) July 01, 2014
Accreditation Commission for Health Care (ACHC) and Pharmacy Compounding Accreditation Board (PCAB) have entered into an agreement to transfer certain PCAB assets to ACHC, whereby ACHC will administer the PCAB accreditation program for all qualified PCAB-accredited and in-process pharmacy accounts. Under terms of the agreement, PCAB Accreditation will become a service of ACHC. ACHC will honor the accreditation status of all qualified PCAB-accredited (and in-process) pharmacies according to current PCAB standards through their expiration dates.
"Compounding pharmacies should view this as a positive indicator of the compliance model adapting to the changing needs of patients and providers," according to B. Douglas Hoey, RPh, MBA, PCAB's President. "PCAB was formed in 2007 as the first accreditation organization to recognize and exclusively address the unique needs of the compounding industry. Over time, and especially in the wake of the meningitis tragedy in 2012, the focus has shifted, rightly, to the need to ensure compliance while addressing the diversity in the provider community. PCAB and ACHC have been communicating for some time about how to best accomplish that goal. This agreement directs us to the best outcome for all parties."
According to ACHC CEO, José Domingos, "ACHC is well-equipped to ensure that PCAB customers will continue to realize the benefits of compliance through accreditation. It should also signal to the healthcare community that two respected and forward-thinking accreditation organizations have taken steps to ensure that safety and compliance needs are met in the most efficient and effective manner going forward, with the expectation that regulatory/payor-driven conditions will increase demand for compliance solutions."
PCAB is a non-profit organization that provides a voluntary accreditation program for compounding pharmacies nationwide. Formed by eight of the nation's leading pharmacy organizations, PCAB promotes, develops and maintains principles, policies and standards for improving the quality of pharmacy compounding nationwide. For more information, visit pcab.org.
ACHC is a non-profit accreditation organization that has stood as a symbol of quality and excellence since 1986. The organization has CMS Deeming Authority for Home Health, Hospice, and DMEPOS and a Quality Management System that is certified to ISO 9001:2008. ACHC is the provider's choice for accreditation because of their personal Accreditation Advisors, relevant and realistic standards, competitive pricing, and a friendly, consultative approach to accreditation. Accreditation by ACHC reflects an organization's dedication and commitment to meeting standards that facilitate a higher level of performance and patient care. For more information on ACHC's accreditation programs, or to download ACHC accreditation standards, please visit achc.org or contact them at customerservice(at)achc(dot)org or 855-937-2242.