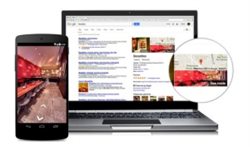 Google Business Tours reach the entire world.
Bridgeville, PA (PRWEB) June 30, 2014
Higher Images, Inc. is now offering 360-degree virtual Google Business Tours to organizations in and around the Pittsburgh area.
Google Business Tours are interactive, panoramic photos that showcase all the details and images of businesses through Street View Technology. These tours enhance the presence of businesses across Google and the world by allowing customers to "walk" through the store/building and explore like never before.
There is a catch, however. Google must certify and authorize contractors to produce Google Business Tours. Chris Reidenbaugh, Vice President of Marketing, is Higher Images' Google certified representative.
"Our experience has been great so far because customers see the inside of the business before ever stepping foot in the physical door," said Reidenbaugh.
Google Business Tours reach the entire world. Besides Google searches, Google Maps, and Google+ Local, organizations can embed the panoramic photos on their website, social media, etc.
For more information, visit http://www.higherimages.com/google-business-tours.