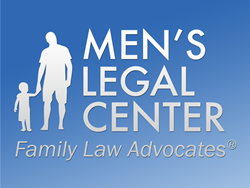 San Diego, California (PRWEB) June 30, 2014
The San Diego divorce lawyers at the Men's Legal Center represent husbands and fathers who are facing several different types of California family law matters that include divorce, child custody, child support, child visitation and many others including military divorces. The attorneys at the firm work to keep the public informed regarding how the family laws in California would relate to different situations, and they would thereby like to comment regarding the first birthday party put on by Kim Kardashian and Kanye West for their one-year-old daughter, North West.
According to an article that was published by the Daily Mail on June 23, 2014 that was entitled, "A Ferris wheel, teepees and celebrity guests: Kim Kardashian's daughter North celebrates first birthday with extravagant 'Kidchella' themed party," a birthday party was held in California on June 22, 2014. The article describes the details of the birthday party for the one-year-old daughter of Kanye West and Kim Kardashian.
While the parents of the child in this particular instance are married, questions regarding expenses for things such as birthday parties are often posed to the San Diego divorce lawyers at the Men's Legal Center. That's because parents often disagree on the type and extent of the party to be thrown whether they are married or not. "Kidchella" is obviously an extreme example as the article mentions stages for performers and carnival rides, but birthday parties in general are common.
According to Craig Candelore of the Men's Legal Center, "Birthday parties as they relate to child support obligation questions in California fall under the realm of 'necessary expenses' as detailed in the relevant body of law. Every situation is a bit different as every parent's income is a bit different, but parents should not simply assume that they are required to pay for half of every expense incurred by the other parent of a child. Instead, parents who have questions in this regard should seek legal advice so that they can be sure that they are doing what's right both for them and for their children," Candelore said.
About the Men's Legal Center
The Men's Legal Center is a law firm comprised of San Diego divorce lawyers who have been representing clients who have been facing California family law issues that include divorce, support controversies, property division questions and custody challenges. The firm also has attorneys on-hand who have extensive military experience and therefore provide representation to those who face military divorce issues and other family law situations while they are members of the military.