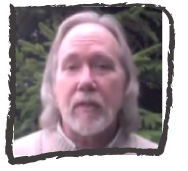 I help spiritually-conscious people who nonetheless struggle with life path or health. They've taken the yoga classes, they mediate, they attend the right seminars, read the right books, eat the right granola – and yet things are not coming together.
Munnsville, NY (PRWEB) June 30, 2014
At Kwan Yin Healing, Tim Emerson works with spiritually-conscious people, open to the idea of energy healing, who are struggling with healing needs in a broad context, from physical pain to life path confusion, and who are ready to move forward on a comprehensive map to peace. That means programs that really delve into working together to successfully resolve problems. "It's a small business," recounts Emerson, "But until I sat down to look at numbers, I truly didn't know my own business."
1) Who are the real clients?
"Turns out, 95% of my income came from just 5% of my clients," notes Emerson. Those 5% were also 100% of my referral sources. Nearly 100% of my repeat business too."
But all his marketing and outreach efforts were geared to the other 95%. He changed course immediately.
2) What is the real work?
"Very early in my business, I went after this idea that some people get healing, some don't," says Emerson. "The standard 'maybe they weren't ready' wasn't enough for me. WHY aren't they ready? What would they need to get ready?"
Tracking brought the first answers. Some clients got results immediately, while others struggled. Through following each client's commitment came the Four Pillars of healing: Clarity, Connection, Coherence, and Change. With all four, clients got results.
3) What's quality of the systems?
"Evaluating my systems didn't take long at all—my tracking experience revealed that I clearly didn't have any. I only thought I did," admits Emerson. "My business model was a mess."
To track systems means deciding what to measure, and then setting up the systems to achieve those things reliably.
4) What about fiscal responsibility?
"Seems obvious, but with a little coming in here, a little going out there, I really had no idea how much I had made," says Emerson. "What had I done with it all? Then I ran expenses. When had I spent all this money?"
Increasing the bottom line will be as simple as paying better attention to it.
The full text of the Eightfold Path
Emerson continues his observations, which include avoiding overlooking the hidden strengths of a business, focusing on which are the weakest links needing attention first, where to look to make the business sustainable and escape the "feast or famine" syndrome, and to discover who truly is the business' niche market. The full text can be found at http://marketingforhippies.com/tracking .
Emerson especially notes the role of finding the right clients. "I help spiritually-conscious people who are nonetheless struggling with life path or health. They've taken the yoga and T'ai Chi classes, they mediate, they attend the right seminars, read the right books, eat the right granola – and yet things are not coming together for them. Great! So where do these people hang out? And to address what particular need? This is too vague to name—and hence track," he explains.
However, he can start naming sub-sets within that larger group. All of these are potential niches, complete with people looking for that help, places to find them:

people who suffer chronic pain, are open to energy healing, and want to find relief
small business owners who want to authentically walk with their divine selves in daily life
people making the transition from corporate jobs to more spiritual entrepreneurship
people working through emotional challenges—stress, overwhelm, trauma, divorce…
people in an awkward time in their lives, not really knowing what they want to do
people looking to deepen their connection to and awareness of their spiritual selves
"Notice some of these are clearer than others," observes Emerson. "The clearest of these is the first one – suffering chronic pain, looking for relief. It's simple, it's straight-forward, it's something people actually say about themselves and actually seek."
He even has an offer, or as he calls it, the "Research and Development of Tracking":
"Do you (or someone you know) suffer from chronic pain? How would you describe that pain, on a scale of 1-10, ten being unbearable, 1 being barely noticeable? See how we're going to track that progress? If you're open to the idea of energy healing, and are ready to find relief without medication, then visit to http://kwanyinhealing.com , drop me a note, and we'll set up a free phone consult to discuss it. In this consult, you'll (1) gain clarity about your health and what's possible for you, (2) identify key milestones and key obstacles to a pain-free life, and (3) leave the session feeling renewed, inspired, and re-energized."
For more information, interviews, articles, and other complementary offers, see the Kwan Yin Healing website at http://kwanyinhealing.com .