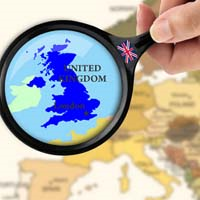 At every stage of the cancer pathway from diagnosis to access to treatments, everything is more difficult.
Raleigh, NC (PRWEB) July 04, 2014
A new report from a British organization that represents rare cancer charities says cancers like mesothelioma now account for 54% of cancer deaths in the UK – a new high for the country. Surviving Mesothelioma has just posted details of the new report on their website. Click here to read it now.
Using data from England's National Cancer Intelligence Network, Cancer52 says people with less common cancers like mesothelioma account for just 47% of cancer diagnoses, but have outpaced the 'big four' cancers in deaths.
"This disparity perfectly illustrates the challenges faced by those diagnosed with a less common cancer. At every stage of the cancer pathway from diagnosis to access to treatments, everything is more difficult," said Cancer52 interim chair Clara Mackay.
Mackay and her colleagues blame under-recognized symptoms, fewer treatment options, lack of research funding, and "less innovation" for the disparity in cancer deaths.
"No matter where they live, most mesothelioma patients have known the frustration of trying to get a diagnosis and decide among limited treatment options," says Surviving Mesothelioma's Managing Editor, Alex Strauss. "Unfortunately, many of the rare disease challenges cited in this report will be familiar to mesothelioma patients in the U.S. and elsewhere."
To learn more about the Cancer52 report and its other important findings, see Deadly Trend: Mesothelioma and Other Rare Cancers Make Up More than Half of UK Cancer Deaths now available on the Surviving Mesothelioma website.
"A report from Cancer52 on National Cancer Intelligence Network data on rare and less common cancers", June 10, 2014, http://www.cancer52.org.uk/wp-content/uploads/2013/03/Cancer52-NCIN-Report-10-June-2014-FINAL.pdf
For nearly ten years, Surviving Mesothelioma has brought readers the most important and ground-breaking news on the causes, diagnosis and treatment of mesothelioma. All Surviving Mesothelioma news is gathered and reported directly from the peer-reviewed medical literature. Written for patients and their loved ones, Surviving Mesothelioma news helps families make more informed decisions.