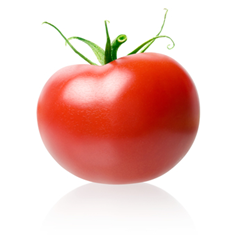 Youngstown, OH (PRWEB) July 01, 2014
Italian food specialist, Gourmet Italian, is proud to announce the availability of a variety of tomato products available to consumers to help offset culinary and dietary needs during the current California drought. Gourmet Italian carries many Stanislaus tomato products, including Exclusivo Wild Porcini Sauce and other Alta Cucina® Whole Plum tomato products by Stanislaus, with tomatoes all produced in California. Other options include "old world" Italian imports, such as the classic San Marzano tomato products imported from Italy.
For months now, news sources have been highlighting the devastating effects of the current extreme drought in California, including the impacts the drought is having on limited produce availability, such as lettuce, kale, peppers, and including, tomatoes.
Thankfully there is no shortage of canned supplies to get through the season. "We offer a wide variety of available tomato products," says Gourmet Italian owner and operator, Brandon. "We are one of the few to offer fan-favorite Exclusivo Wild Porcini Sauce, using Stanislaus tomatoes, produced here in California. If you haven't tried that, you're missing out. We also offer Italian imports using San Marzano tomatoes, and a wide selection of products specialized for use, such as pizza sauces, pasta sauces, and many more. Whatever your needs, we have an option to make it easy for you to prepare your next Italian meal packed full of rich flavor."
Gourmet Italian's inventory of tomato products include:

Exclusivo Wild Porcini Sauce, using vine-ripened Stanislaus tomatoes, eggplant, porcini mushrooms, olive oil, herbs and spices
Alta Cucina® "Naturale" Style Plum Tomatoes using whole, peeled Alta Cucina® tomatoes—Stanislaus' American answer to Italy's San Marzano tomato
Roland's Sun-Dried Tomatoes in Extra Virgin Olive Oil, with tomatoes ripened on the vine in Liguria, Italy, perfect for your next pizza or pasta dish
La Valle Italian Tomato Puree, an Italian import that is both sweet and tangy to taste, and a great culinary base to prepare a variety of Italian sauces
La Valle San Marzano Tomatoes, the classic Italian tomato from the "old world" that offers premium flavor for Italian cuisine
A wide selection of local and imported tomato products, including the items listed above, are available for purchase on the Gourmet Italian website.
Wholesale Food Network LLC operates out of Youngstown, Ohio, and has been doing business under the "Gourmet Italian" name since January 2009. For more information on any of their products, please visit the Gourmet Italian food store website.