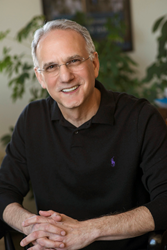 We want people to see there is more that unites us than divides us.
Bethesda, MD (PRWEB) June 30, 2014
In Colorado Springs, CO, Mike Van De Casteele wants his community to be "a place where people don't fall through the cracks and we take care of one another." In Canfield, Ohio, Maureen Drummond seeks "spaces and opportunities where people create trusting relationships with their neighbors, customers, civic leaders, and elected officials."
Those are just some of the aspirations people across the country have posted in The Harwood Institute for Public Innovation's virtual Townhall.
The online meeting place is part of Rich Harwood's cross-country Reclaiming Main Street campaign. Harwood, Founder & President of The Harwood Institute, is a national community change expert traveling the nation to talk to people about their aspirations for better lives, inspire them to work together better in their communities, and find ways to overcome acrimony and divisiveness.
As part of the campaign, Harwood plans to train 5,000 public innovators and recruit a 100,000-person Public Innovators Corps by 2016. Public innovators are people with the mindset and skills to tackle problems ranging from gaps in education to poverty and health care.
"We want people to see there is more that unites us than divides us," said Harwood, who has spent more than 25 years working with people and organizations in communities across the nation to help them identify and solve challenges ranging from high unemployment and poor school graduation rates to increases in crime and poverty – but doing so in a way that builds the capacities of communities themselves and improves public discourse.
Harwood kicked off his campaign in Washington, DC, and has traveled to cities such as Oakland, CA, Atlanta, GA, Battle Creek, Mich. and Murray, KY. His next stop is Spartaburg, SC, July 29. Harwood was recently described as "the nation's leading crusader for community action" by The Colorado Springs Business Journal following his stop there. At each community on the campaign, Harwood is talking to people about their aspirations for better lives.
Over time, the Institute will collect the aspirations from Townhall and provide tools for people to engage in their organizations and community groups to make sure their shared goals are a starting point for taking important action.
Add your voice or join the conversation on Twitter at #mytownhall and share Instagram photos using the hashtag #reclaimingmain. Organizations and communities interested in opportunities to unite by adapting or co-branding Townhall should contact awillis(at)theharwoodinstitute(dot)org or call 301-656-3669. For media interviews, contact jpacker(at)theharwoodinstitute(dot)org or 301-656-3669.
A prolific author, Harwood's studies have chronicled the most vital issues of our time. His books include "The Work of Hope: How Individuals and Organizations Can Authentically Do Good," "Hope Unraveled," and "Why We're Here: The Powerful Impact of Public Broadcasters When They Turn Outward."
He has been featured by hundreds of media, including MSNBC, NPR, CNN's Inside Politics, and the Don Lemon Show, The NewsHour with Jim Lehrer, Special Report with Brit Hume, C-SPAN, and in international press such as German Public Radio, China Central Television, and Voice of Russia Radio. Learn more about Harwood and his inspirational personal journey.