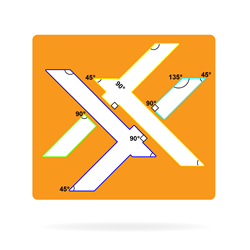 Specifically designed to store and manage data at levels far beyond what even the largest contractor will ever need
(PRWEB) July 01, 2014
Plexxis Software is proud to announce that drag and drop document management in the Drywall ERP estimating software, digital takeoff, construction management software, and mobile app solution now automatically identifies, separates, and stores attachments in email threads as the emails are stored into the database. Powered by Oracle, unlimited drag and drop document management is available to all departments from estimating to financials as millions of documents of unlimited size can be stored inside the database, on a per job basis, with zero impact on the Drywall ERP's performance.
Chris Loranger, President and CEO of Plexxis explains, "Retrieving information is just as important as how the information is stored so launching the automated email attachment filing tool will help wall and ceiling contractors do better business. The expectations to deliver information when requested is growing everyday so continuously enhancing the Drywall ERP helps keep our customers ahead of the pace of the trade. The feature may be new today, but it will soon be a minimum standard as customer expectations escalate."
Chad Pearson, Business Developer for Plexxis adds, "Centralizing information and simplifying retrieval is now common but what makes The Drywall ERP unique is its Oracle platform. Oracle enabled us to deliver fortune 500 level performance and capability to the trade without the fortune 500 ERP cost. Other document management and email content management solutions can suffer from slowing speed, limited storage, and connection problems, but Oracle is able to perform at levels far beyond what even the largest contractor will ever need."
Plexxis specializes in unifying drywall estimating software, digital takeoff, drywall construction management software, construction accounting software, and mobile apps on one simple system. Wall and ceiling contractors seeking the highest levels of efficiency and profitability are encouraged to view a demonstration of the Drywall ERP and the email content management tools.
About Plexxis
Plexxis Software provides an 'all-in-one' wall and ceiling solution that unites drywall estimating software, digital takeoff, construction management software, drywall construction accounting software, managed IT services and mobile apps. The single database solution is made specifically for every commercial, residential, high rise and industrial scenario.