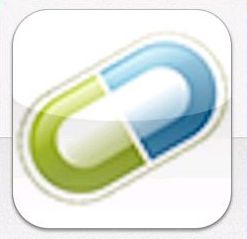 "We founded the Co-Pay Discount app to help bring more affordable prescriptions to patients and consumers, but the 'pay for delay' deals are putting a stop to that ideal."
(PRWEB) July 01, 2014
At its most basic, 'pay for delay' deals are agreements between brands and the companies that own the generic product, in which the brands pay the generic companies to delay the launch of any products that might provide competition, forcing down prices. The generic companies receive an upfront payment and the brands maintain a monopoly over the market for a certain product.
Co-Pay Discount is a unique app which sends alerts about discounts to physicians and patients – on both generic and branded prescriptions. The discounts come directly from the pharmaceutical companies, maximizing the amount that consumers could save – but if brands are paying generic companies to hold off on launching their cheaper products, the discounts could quickly dry up, meaning that regular consumers have to pay much more for their prescriptions.
A spokesman for Co-Pay Discount, which was founded by physicians as a great way to give doctors and their patients access to the best affordable medication, says, "The 'pay for delay' deals that we are hearing about are bad news for the pharmaceutical industry, and they will also have a detrimental effect on consumers. Without competition in a market, brands can hike their prices as high as they wish – it is only with generic products to compete with that they can lower their prices and become more affordable to the masses."
He adds, "We founded the Co-Pay Discount app to help bring more affordable prescriptions to patients and consumers, but the 'pay for delay' deals are putting a stop to that ideal."
It's not common knowledge that many pharmaceutical companies offer thousands of co-pay discounts on prescription medicine, and the Co-Pay Discount app puts this information at the fingertips of doctors, pharmacists, patients and consumers everywhere. Discounts using this app can be offered both as a discount to existing co-pay or a discount to the cash price, resulting in great savings for all involved.
Some people are wary that generic products are not as strong or effective as the branded alternatives – hence the higher price tag for a branded product. However, it is a general rule that generic versions of prescription medicine are close enough to brands in all but name – they have the same dosage, same strength, same ingredients, same effects and they are taken in the same way. As more people wake up to the advantages of generic prescription medicines and seek cost-effective alternatives to brand names, Co-Pay Discount – and the abolishment of 'pay for delay' deals will become a huge talking point for US citizens everywhere.
To find out more about Co-Pay Discount, visit the website: http://aceinnovationgroup.com/our-mobile-apps/co-pay-discount-app/.