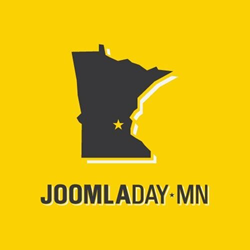 This incredible amount of support will certainly pave the way for next years event planned to be held at the Mall of America.
Mpls MN (PRWEB) June 30, 2014
JoomlaDay MN has achieved optimum numbers of participants for this event and has included good number of professionals in the field such as Rod Martin, Luke Summerfield and Victor Dover as keynote speakers along with Duke Speer as master of ceremonies. There are also numerous session speakers set to present on an extensive number of topics.
The event is the first ever held in Minnesota and Joomla has almost a decade history in the open source community internationally. This year marks the 9th anniversary of JoomlaDay, which has grown to power websites on nearly 3% of the entire internet.
More than the the usual presentations, there will also be a contest held at the event where participants in the "Thunderclap" will be eligible win a PS4 as the grand prize along with many other prizes. Winners will be drawn live at the event with 2nd place prize amounting to 6 months free DV Level 1 Hosting from Media Temple and 3rd place prize a free ticket to JoomlaDay MN 2015. There will be other various prizes open to all attendees.
CNP Integrations is a bronze sponsor this year and is already helping to build momentum for next year. Chris Nielsen, General Manager/CEO of CNP Integrations says, "We're definitely delighted to see such tremendous support from the Joomla community in my home state of Minnesota. This incredible amount of support will certainly pave the way for next years event planned to be held at the Mall of America. We are hoping this is the start of many great activities around the growth of the Joomla community in Minnesota. To show our appreciation, 15 visitors to this years event will get a CNP Integrations baseball cap and all visitors will get 25% off our GEO Radius Search Joomla Extension (http://www.georadiussearch.com)."
Having established itself as a foremost content management system (CMS), Joomla is one of the most popular choices when it comes to making high quality websites and web apps. As such, JoomlaDay MN aspires to encourage coders, web developers and users of all levels to network and learn together. With such a large brand community, individuals can share their ideas in order to make the industry more robust for everyone.
For more information on JoomlaDay MN visit: http://joomladay.mn/.
About CNP Integrations
CNP Integrations ( http://www.cnpintegrations.com ) has a dedicated global team of technical and experts composed of highly skilled programmers and project managers with a focus on providing the most responsive web application support services for the Joomla CMS and other compatible technologies. As a business division of Creative Networks Protocol Inc., a Massachusetts based corporation, CNP Integrations offers premium technical support and hosting with a value-building methodology that has a proven track record of project management success. CNP Integrations primarily provides services across the United States but has serviced customers globally in 7 countries spanning at least 3 continents.