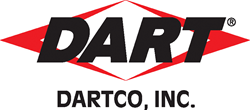 The pay increase, combined with the fuel bonus and other benefits make Dartco a great choice for truck drivers
Sellersburg, Indiana (PRWEB) June 30, 2014
On July 1, Dartco, Inc. truck drivers will see a mileage rate increase that brings the starting pay for experienced CDL-A drivers up 2¢/mile to 40¢ per mile.
"There's never been a better time to drive for Dartco," said Dartco General Manager Joe Kilgore. "We offer professional drivers the best of both worlds – a small company atmosphere where our fleet managers are always connected with our drivers and know them by their name, not driver number, plus all the advantages that come with working with a big company like Dart Transit Company."
Dartco drivers can also qualify for a fuel bonus each month, worth an additional 3¢/mile. "The pay increase, combined with the fuel bonus and other benefits make Dartco a great choice for truck drivers," Kilgore said. "We are very happy to announce this pay increase. Our drivers work hard to provide the best service to our customers, so it's just one of the ways we can show our appreciation for their commitment and dedication."
About Dartco, Inc.
Dartco, Inc. owns and operates 300 tractors with employee drivers and operates them under contract with Dart Transit Company. Founded in 1934 as a family-owned business, Dart Transit Company has grown to become one of America's largest and most successful truckload dry van carriers.
Dart provides shippers with a variety of transportation related services through the Dart Network. It offers truckload service in all 48 states with long haul, dedicated, regional, and short haul service options, plus truck/train intermodal service through Dart Intermodal, Inc. Logistics and brokerage services are provided through Dart Advantage Logistics, Inc. and storage services through Dart Advantage Warehousing, Inc. and Dart Portable Storage, Inc. To learn more, please visit http://www.Dart.net.