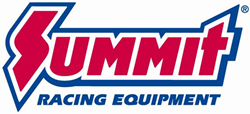 Tallmadge, OH (PRWEB) July 02, 2014
U.S. Wheel now makes its popular Stealth Crawler wheels in Camo Green and Desert Sand hues—perfect for truck and SUV enthusiasts that have no-nonsense rigs or like a military-look wheel.
The 044 Series Stealth Crawler is a two-piece steel wheel with an eight-hole design. The 046 Series Stealth Crawler features the same construction and design, plus a rivet-accented , non-functional lock ring around the perimeter to make it even more rugged-looking.
The U.S. Wheel Stealth Crawler wheels are available in most popular 15, 16, and 17 inch sizes and bolt patterns. If the military look isn't your thing, the Stealth Crawler wheels are also available in black and gunmetal finishes.
SEE ALL U.S. WHEEL STEALTH CRAWLER WHEELS AT SUMMIT RACING
Summit Racing Equipment
http://www.SummitRacing.com
1-800-230-3030