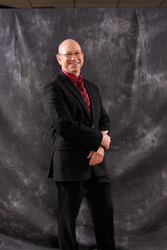 Murray, Utah (PRWEB) June 30, 2014
Dr. Scott Haupt is helping breast augmentation patients of Utah Cosmetic Surgery feel more satisfied and confident in the outcome of their surgical procedure by providing them with some of the most comprehensive options in the industry as well as thorough pre-operative consultation. Dr. Haupt is pleased to announce that virtually all options for breast augmentation are available at his office. This includes but is not limited to Silicone, Saline, Shaped, Cohesive Gel, Natural, and more. These expanded options have produced better results for patients because they can select the right style based on their body type and goals.
"We see a large number of women for breast augmentation consultations who think they know exactly what type of procedure they want, but really haven't weighed all the pros and cons of their preference regarding their specific body type," said Dr. Scott Haupt, cosmetic surgeon in Salt Lake City. "We've found through our years of experience that the more time we take to consult with our patients beforehand to educate them about all the options available, as well as how those options will affect the final result of the procedure, they end up being much more satisfied in the end with their new look."
Dr. Haupt offers some of the most advanced options for breast augmentation procedures available in the industry and was one of the first cosmetic surgeons to offer 3D imaging technology to show patients what their outcome will look like prior to surgery. Patients at Utah Cosmetic Surgery have the option to choose traditional silicone or saline implants, along with more modern options like gel and gummy bear implants. Dr. Haupt helps patients closely examine each option with their specific body type, including height, weight, and frame. He and the patient also discuss the final look that they desire, whether they prefer a more natural or a fuller look.
During the consultation, Dr. Haupt and the patient also discuss how the procedure will take place, such as where the incision for the implant will be, as well as expectations for recovery and outcomes so the patient is completely confident going into the procedure.
"We find that when it comes to any type of cosmetic surgery, the most educated patients are typically the happiest patients after their procedure, which is why we focus a lot of time and effort into making sure that each patient is fully aware of what the procedure will entail," said Dr. Haupt.
Dr. Haupt has personally performed more than 10,000 cosmetic procedures and is one of the most experienced cosmetic surgeons in the state of Utah. In addition to breast augmentation procedures, Dr. Haupt also specializes in breast reconstruction, breast lifts, breast reductions, and other cosmetic procedures such as tummy tucks, body contouring, and more.
For more information about the breast augmentation options that Dr. Haupt offers at Utah Cosmetic Surgery or to schedule a consultation, please visit http://www.utahcosmeticsurgery.com.