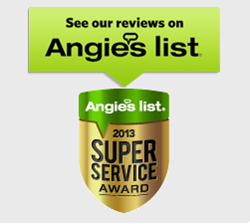 alexandria, Virginia (PRWEB) June 30, 2014
Word of mouth and the power of the consumer has never been greater than during the modern age. Between social media and other online forums, companies have to try harder than ever to maintain a positive relationship with their customers and keep an untarnished image. For more than twenty years 4FastPlumber has been servicing the homes and businesses of Northern Virginia, and they are pleased to celebrate more than positive reviews.
Consumers have come to rely on the power of peer and customer ratings to make decisions about who they hire. Homeowners are swayed by the positive and negative things their friends have to say on public forums like Facebook and Twitter, but professional rating sites are becoming more and more popular. Because of the costs associated with hiring a contractor, and the need to trust that the contractor can do the work they were hired to do, the word of previous customers carries a lot of weight.
Angie's List and Yelp have become the final word for many consumers, and 4Fast Plumber has high marks from satisfied customers on both sites. Customers rave about the quality of the service, and they are impressed by the low pressure approach that the technicians take when they arrive. 4Fast Plumber does not believe in trying to persuade customers to pay for upgrades and additional services that are unnecessary, and that makes homeowners feel they are getting advice they can trust.
4Fast Plumber strives to give every customer what they need to get the job done right quickly and affordably the first time. From large scale remodeling or construction projects to leaky faucets and late night emergencies, 4Fast Plumber stands ready to help homeowners navigate their plumbing issues. With more than 500 positive reviews and counting, 4Fast Plumber should continue to be one of the most sought after plumbing contractors in Northern Virginia.
FOR MORE INFORMATION: Visit http://4fastplumber.com or call (800) 461-7770.