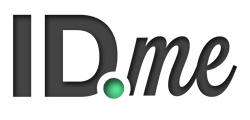 McLean, VA (PRWEB) July 01, 2014
Digital identity solution-provider ID.me today announced that the company has partnered with Pocono Raceway to offer discounted race tickets for members of the military community. Utilizing ID.me's award-winning verification technology, Pocono Raceway will provide members of the military and their families with a 15 percent military and veteran discount off of regularly priced tickets for its upcoming races.
Pocono Raceway, also known as the Tricky Triangle, is a superspeedway located in the Pocono Mountains of Pennsylvania. The raceway is the site of two annual NASCAR Sprint Cup Series races, and one NASCAR Camping World Truck Series event. The venue has two major upcoming events, the Pocono IndyCar 500 Fueled by Sunoco taking place July 5 and 6, 2014, and the GoBowling.com 400, taking place August 1 through 3, 2014.
Through ID.me, members of the military can have their identity instantaneously verified against an authoritative database and relayed to Pocono Raceway to receive discounted tickets for themselves and their families. Once verified by ID.me, members of the military need only to enter a user name and password to receive discounts at Pocono Raceway as well as dozens of other event venues and online retailers.
"Pocono Raceway wanted to salute U.S. servicemen and women at their events by recognizing military service with special ticket pricing and discounts," said ID.me CEO and co-founder, Blake Hall. "With so many customers purchasing tickets online in advance of events, Pocono Raceway needed a digital solution capable of verifying the military affiliation of the online ticket purchaser to ensure the program was protected from fraud. By utilizing ID.me, Pocono Raceway has been able to implement a service that ensures the individual purchasing the tickets is verified, enabling the raceway to acknowledge our military community with meaningful promotions."
"We can never thank the men and women of our armed forces enough for all they do for the country we love," said Pocono Raceway President and CEO Brandon Igdalsky. "Pocono Raceway has always provided a military discount on tickets. Our newly formed partnership with ID.me just adds to the great benefits we offer to those military members here at Pocono. We hope all our troops will take advantage of the ticket discount, use the ID.me verification process and join us at 'The Tricky Triangle' soon."
Founded by two Army Rangers, ID.me is a digital identity network that enables brands to securely offer exclusive promotions to specific communities by verifying the consumer's group affiliation. Previously, retailers had no way to offer special discounts online for groups, as there was no widely adopted solution where brands could easily see if a consumer was eligible for a particular promotion.
To take advantage of discounted tickets to upcoming races at Pocono Raceway, U.S. military servicemen and women can visit http://www.poconoraceway.com/military.html and get verified with ID.me to receive their discount.
About ID.me
Veteran-founded and led, ID.me is the first digital identity network that allows consumers to prove who they are online while controlling how their information is shared with brands. For participating organizations, ID.me acts as a trusted intermediary, capable of verifying consumer identity and group affiliations in real-time. This allows brands to ensure a consistent customer experience across offline and online channels while reducing costs and security risks associated with manual verification. For more information, visit http://www.ID.me.