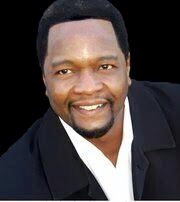 The response from other celebrities as well as parents has been overwhelming!
Charlotte, NC (PRWEB) July 02, 2014
"While traveling the country and connecting with people on Facebook (Comedian Nick Lewis Fan Page) to tell them about the program," Nick Lewis explains, "the response from other celebrities as well as parents has been overwhelming!" Comedian, Actor, and Radio Host J Anthony Brown agreed to offer his services to the STAR Program. "Anytime Nick, give me a call." Radio Personality Olympia D of Old School 105.3 FM agreed to teach valuable lessons on the many jobs available in radio. A family in Alabama that heard about the program is willing to travel to Charlotte, just to participate in this one of a kind learning experience.
The STAR Career-tainment Summer Program, launched in early June 2014 is now registering for its 3rd session to begin on July 21, 2014. The program is a week-long session of instruction that was developed by experienced educators and entertainers to provide kids 8 to 17 years of age with basic knowledge of how to get started in the entertainment industry. There are courses offered in Studio (TV & Film), Theater, Accountability (legal), and Radio (STAR). The program is located at the Faith CME Church on 357 Wellingford Street in the Hidden Valley community here in Charlotte, North Carolina.
Popular guest speakers and sponsors for the program include Actor/Comedian and program developer Nick Lewis; Radio Host at Old School FM 105.3, Olympia D; Talent Agency Owner Vince Paul of Talent Link; Attorney Tracy Hatcher of The Hatcher Law Office, PLLC.; Ray Kennedy of the C. Ray and Cynthia M. Kennedy Foundation Inc. and many more!
"All instructors are well educated and experienced in their field of study. They not only share their industry knowledge, but also promote the importance of continuing education," explains founder and program president Comedian – Actor Nick Lewis. "After the success of the 7th Annual Men Count Event earlier this year in March at the Hidden Valley Elementary School, I was inspired to do more. I collaborated with brilliant retired professor from Alabama A&M University, Mary Hunt to design the curriculum for the STAR Program that enhances a wealth of educational methodologies such as communication skills. All while providing hands-on career education," states the veteran actor.
Pastor Wilson of Faith AME Church, the location for the half-day camp, admits that she did not have to think twice when asked to host the enrichment program. "I am so excited about the STAR Career-tainment Program," Wilson explains, "Because the program directly addresses the needs of our community. The children in Hidden Valley want to participate in fun and empowering programs, and Nick has provided that for them!"
Session 3 begins July 21, 2014. The program fee is an affordable $125.00 with a registration fee of $25. The Star Program will be located at Faith CME Church at 457 Wellingford Street in Charlotte. Limited space available. For more information and to register your child, visit Eventbrite.com.
ABOUT STAR CAREER—TAINMENT PROGRAM
The program is designed to show career options and give classes with basic information on studio, theater, legal and radio. All Star Program instructors are certified in their respective professions. These instructors have registered with Charlotte-Mecklenburg Schools (CMS) as volunteers and have over 10 years of experience in their chosen professions. All classes will implement various strategies and methodologies to address the needs of the learner. Star Program classes are "hands-on" giving the students real world experience. Students will also learn to develop interdisciplinary skills that will equip them for learning in high school and post-secondary education. Sponsorship information is also available by contacting uscottcomedy(at)aol(dot)com.