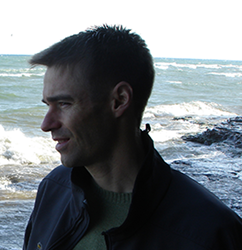 65 Outstanding Chiropractic Marketing Ideas
Green Bay, WI (PRWEB) July 21, 2014
Many small business owners, including chiropractors, are working harder than ever to make ends meet. As our healthcare system changes, and insurance companies reduce reimbursements, chiropractors are having to work harder on chiropractic marketing.
Doctor Mike Hamilton has released a series of free marketing videos and articles over the last two years. This latest release provides sixty-five additional chiropractic marketing ideas to help doctors grow their practice.
When contacted, Doctor Hamilton said, "As chiropractors, my wife and I had a great deal of success in our marketing efforts. I'm happy to be able to share that advice freely with the profession today. I hope that thousands of chiropractors are able to see the same success."
Doctor Hamilton went on to say, "The interesting thing is that success in marketing has very little to do with all the programs I have provided. The programs are great to spark ideas, but it's critical to spend time everyday working through them. Just looking at them will not bring the new patients into the practice."
Doctor Hamilton finished by saying, "If doctors spend fifteen to twenty minutes on marketing every day, they begin to see opportunities all around them. There are people everywhere looking for the kind of benefits that chiropractic care can provide. The doctors just need to see all the opportunities they are missing. My hope is that the free information I've provided will set doctors in the right direction."
Doctor Hamilton and his wife were able to average eighty new patients per month in their chiropractic practice. Today they spend the majority of their time helping fellow chiropractors improve their online presence. For more information about the "65 Chiropractic Marketing Ideas" article, you can visit their website at: http://www.inception-chiropractic-websites.com/65-chiropractic-marketing-ideas.html.