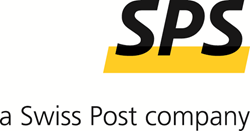 New York, NY (PRWEB) July 24, 2014
Swiss Post Solutions (SPS), an industry leader in business process outsourcing and digitization solutions, announced today it has achieved significant sales growth through the first half of 2014, and is actively developing its nationwide employee base to support new business.
Marked by a notable increase in Document Process Outsourcing solutions, SPS' sales results are confirmation of the company's strong momentum, and have prompted the company to increase its workforce by 15% over the past 18 months to accommodate the market need. The company's ability to leverage its document management technology to provide innovative solutions for clients has led to substantial gains in this area for SPS, and continues to be a focal area for organizations seeking digital transformations.
SPS noted that since the beginning of 2014, it has also hired several new senior account executives to manage the company's newest nationwide client operations, which include both public and private organizations within the publishing, legal, media & entertainment, and manufacturing industries. Notably, approximately 50% of SPS' new client accounts are major deals with iconic international law firms.
"To support our growth strategy, we are complementing our existing nationwide teams with top talent to maintain our reputation in the industry as an innovative, client- focused organization," said Dan Moscatiello, Chief Executive Officer of SPS North America. "The results are an excellent start to the year, and we expect our momentum to intensify over the second half of the year. Our focus on innovation has been one of the key drivers of our success, and has allowed us to provide cutting-edge technology solutions to our clients. Additionally, the healthy growth in our Document Processing sales has echoed the demand in the market, and we look forward to continued expansion in this area," he added.
About SPS
Swiss Post Solutions (SPS) is a leading outsourcing provider of solutions for paper-based business processes and innovative services in document management. SPS' 6,800 employees support business clients in the areas of insurance, banking, telecommunications, media, retail, energy supply and travel & transportation in the digital transformation. Part of the Swiss Post group, SPS is headquartered in Zurich and Berne (Switzerland) with an active presence in all important international economic regions.
Swiss Post Solutions (SPS) North America (NA) offers a comprehensive suite of business process outsourcing solutions and document management services including the transformation of key business applications from paper to digital documents enabling improved workflow and driving enhanced efficiencies. In the field of outsourced office services, SPS NA provides mailroom management, managed print services, reprographic services, IT helpdesk support, front office and reception services. Headquartered in New York City, SPS NA has offices in Los Angeles, San Francisco, Chicago, Washington DC and Toronto, and operates secure document processing centers in Long Island City and Toronto.