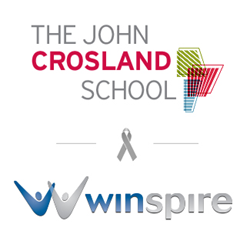 Looking at what Winspire has to offer, I'm confident I will be able to give donors what they really want.
Charlotte, NC (PRWEB) June 30, 2014
For more than 20 years, the John Crosland School held their annual "Picture This" dinner gala to raise money for the K-12 school, which serves children with learning differences like ADHD and Aspergers. The sold out event, which has grown dramatically in recent years, attracted 190 guests to the Ritz Carlton in uptown Charlotte, raising a record $85,000 through ticket sales, auction items and donor contributions. The growth in attendance has come thanks to a renewed focus on the school's mission and involving their donor base.
Director of Advancement Jennifer Nichols explains, "We feel like it's a wonderful opportunity to bring our donors and donor prospects into the room and really talk about where we are in terms of our mission and our vision, and give them updates so that they are truly insiders."
The event was punctuated by a fundraising auction featuring 16 live auction items and 65 items in the silent auction. Winspire partnered with the John Crosland School to provide nine unique travel experiences, all of which were sold during the live auction. The travel packages, three of which sold more than once, helped raise $17,400 for the cause. Experiences offered included trips to New Orleans, Hawaii and Napa Valley, as well as Kennedy Space Center, a stay at Fairmont in Banff and Lake Louise in Canada and a Golf Experience in Monterey, California.
"I think the guests really liked the uniqueness of some of the trips," Nichols continues, "Donors are even starting to expect to see special Experiences offered at our events. It's really important to me that we have a variety because we have people in the audience with a wide range of interests. It is going to be interesting to see if I'll be able to keep up with demand and continue offering truly unique items. Looking at what Winspire has to offer, I'm confident I will be able to give donors what they really want."
ABOUT THE JOHN CROSLAND SCHOOL
The mission of The John Crosland School is to provide students in grades K-12, who have specific attention and learning differences, the individualized education to achieve their highest potential. The school creates an environment that nurtures and protects what we value most in our children: their curiosity, talents, character, humanity, and dreams. Our vision for Crosland is to strive to be innovators in the attention and learning disabilities fields. Crosland develops students to be creative and ethical self-advocates who add value to our community. In addition to a foundation of strong traditional academics, Crosland offers a unique program focusing on the needs of the whole child including the arts, music, technology, and athletics. For more information, visit: http://www.johncroslandschool.org
ABOUT WINSPIRE
Winspire provides unique once-in-a-lifetime travel Experiences for nonprofits to use in benefit auctions and other charity fundraising events. This increasingly popular fundraising tool allows organizations to place exclusive travel packages in their fundraisers without any upfront cost. Since organizations purchase only those packages they sell, Winspire Experiences can be used with no risk at live auctions, silent auctions, raffles and any number of fundraising events.
Since 2008, Winspire has been involved in more that 25,000 events and has helped raise over $30 million for charity with these experiences. More that 55,000 satisfied winning bidders have purchased and enjoyed Winspire packages, which include such Experiences as award shows, major sporting events, VIP access, family vacations, international trips, cruises and hundreds more. The Winspire Booking & Concierge Service provides winning bidders with a team of seasoned travel professionals to handle all travel related details and reservations for every Experience. For more information, please visit http://www.winspireme.com
###